This week got us going, Surfers! It was a fantastic week for music in our fair city, even though it's sticky as a honey pot out there. Damn humidity! We got it going as we hit up Reggies to witness the glory that is Mystery Actions, Los Black Dogs, and Hollis Brown opening for the one and only D.C. rocktastic foursome known as Thunderpussy. Our contributors made the journey to Michigan for Arcfest featuring Ryley Walker, Dehd, Wild Pink, and Dream Version, and they hit up Mal Blum, Counterfeit Madison, and Richard Album at Beat Kitchen. It was a hell of a week of new releases as well, with Jungle Green dropping their latest opus (make sure to check out their interview with us!), a new EP from Aunt Kelly, and singles from Blacker Face, Whitney, Girl K, and Eric Wallgren, plus all the new national and international releases we think are worth your time! So buckle up, click that playlist, and ride the wave of tunes straight into the weekend for a few of our Recommended Shows!
Keep Seeing Live Music!
jungle green
"it took a really long time for me to write something that I didn't think totally sucked. I guess I'm just trying to make up for lost time." - Andrew Smith

Arclight Brewing Company
August 17th
Ryley Walker/ 📷 : MVM

All musical artists are destined to outgrow their homes if they are to make it big. Chicago Crowd Surfer took its first steps out of the comforting bosom of Chicago to follow some of these local artists as they ventured into strange and distant lands, in the form of a two man road trip to the far off land of Michigan.
Hollis Brown / Mystery Actions /
Los Black Dogs
Reggies Rock Club
August 16th
Thunderpussy / 📷 : JCB

I gave into that smoke quickly and then ran back to the rail to watch one of my two favorite live bands of this decade shred my face off. I'm not completely wild about recapping specific scenes from a show, but when Whitney came out with a fucking bow – I was done.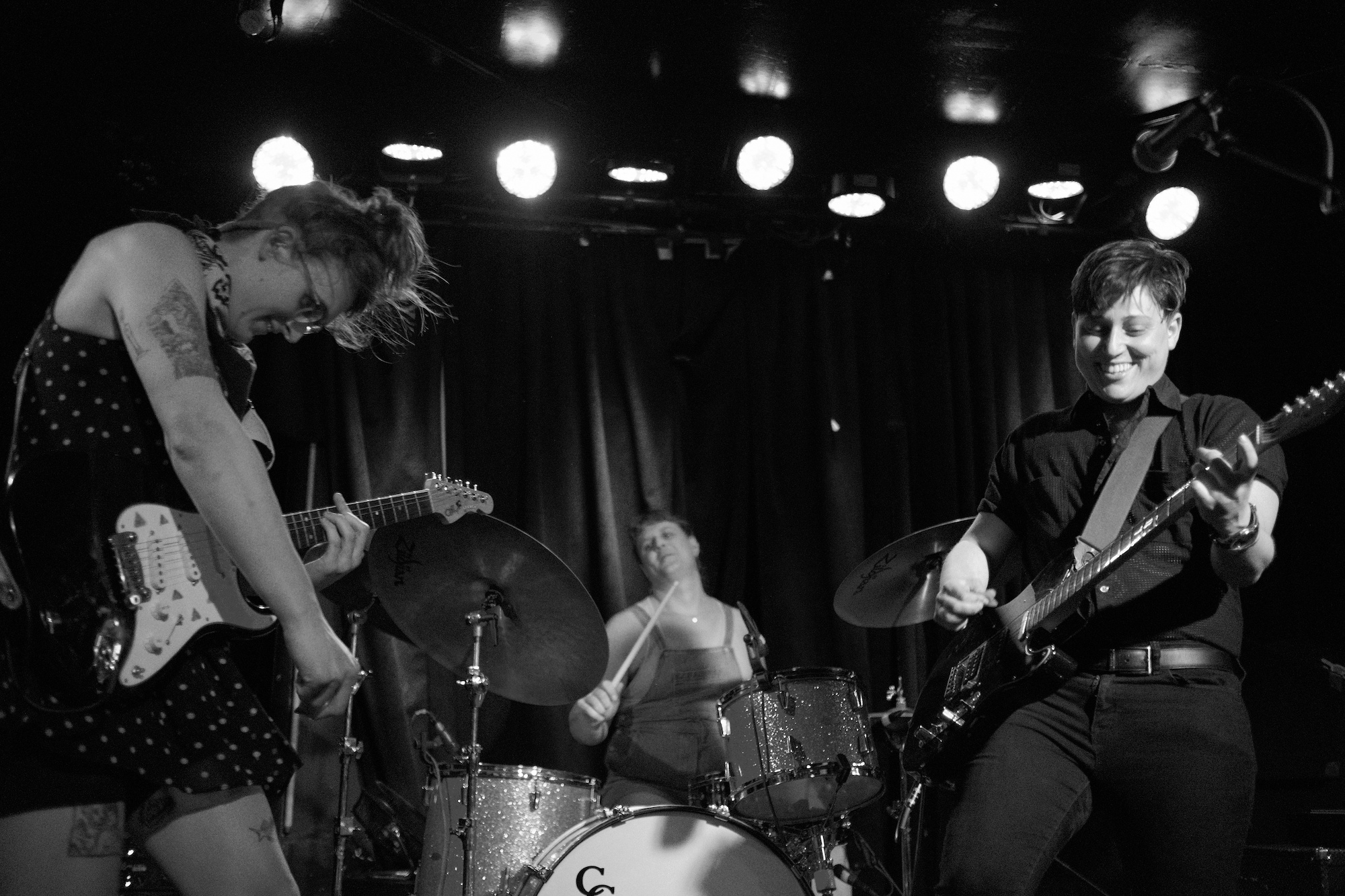 Counterfeit Madison / Richard Album
Beat Kitchen
August 14th
Mal Blum / 📷 : TLM

I found myself singing along to every song, showing how much this album has been on heavy rotation since KPL told me to check it out. Blum's music is about finding yourself through the confusion and pain of life. "Not My Job" brought the audience into a frenzy of shouting. Audrey Zee Whitesides jumped with impressive hops. Every time she got to wail on her guitar, I felt weak in my knees wanting more.
Matt Heckler
Martyrs'
August 18th
Lost Dog Street Band / 📷 : MVM

It's a common complaint that music has strayed far from its roots as lowdown, rough-hewn poetry. With an increase in glossy, "more pop than country" country on the radio and Nashville devolving from the living embodiment of the soul of the heartland into technocratic bachelorette party accessory, it's hard not to feel jaded about the state of the genre. Thankfully, there has been a minor rebellion at the top of the country charts with the likes of Sturgill Simpson, Tyler Childers, and Colter Wall digging up some of the rebel heart. Still, the roughness and brutal pain that country music is uniquely positioned to express is difficult to find.
NEWS & NOTES
For more Chicago music news, check out our friends at Midwest Action and ANCHR Magazine.

Holy Moly! Revolution and Empty Bottle announced the Revolution Oktober fest lineup today and it's got us ready to chug down those amber lovelies along to the tunes of YOB and Parquet Courts! Along with local mavens Dehd, Rezn, Pool Holograph and much more!!
See you at the show Chicago!