It was a hell of a week, Surfers. . . We lost a legend in David Berman, and we honored him by taking in all the live music we could. Our contributors saw V.V. Lightbody and Macie Stewart perform all-new music sets at The Hungry Brain, and Robbie Fulks on the porch at The Hideout. JCB hit up a musical installation at The DePaul Art Museum by Elliot Bergman of Wild Belle, and Market Days for an inspiring set from Jake Shears. Also, BBO took the journey to Northerly Island for a night of jazz from legends Herbie Hancock and Kamasi Washington. A packed week of new releases awaited us as well, highlighted by locals Pooky and Matt Muse and new singles from Brbra Bush and cupcakKe, as well as Divino Niño's excellent Audiotree session. It was a week to remember, Surfers. Make sure to check out BBO's eulogy to Mr. Berman, who continues to be a constant inspiration. Rest in peace, Silver Jew of the Purple Mountain.
Keep Seeing Live Music!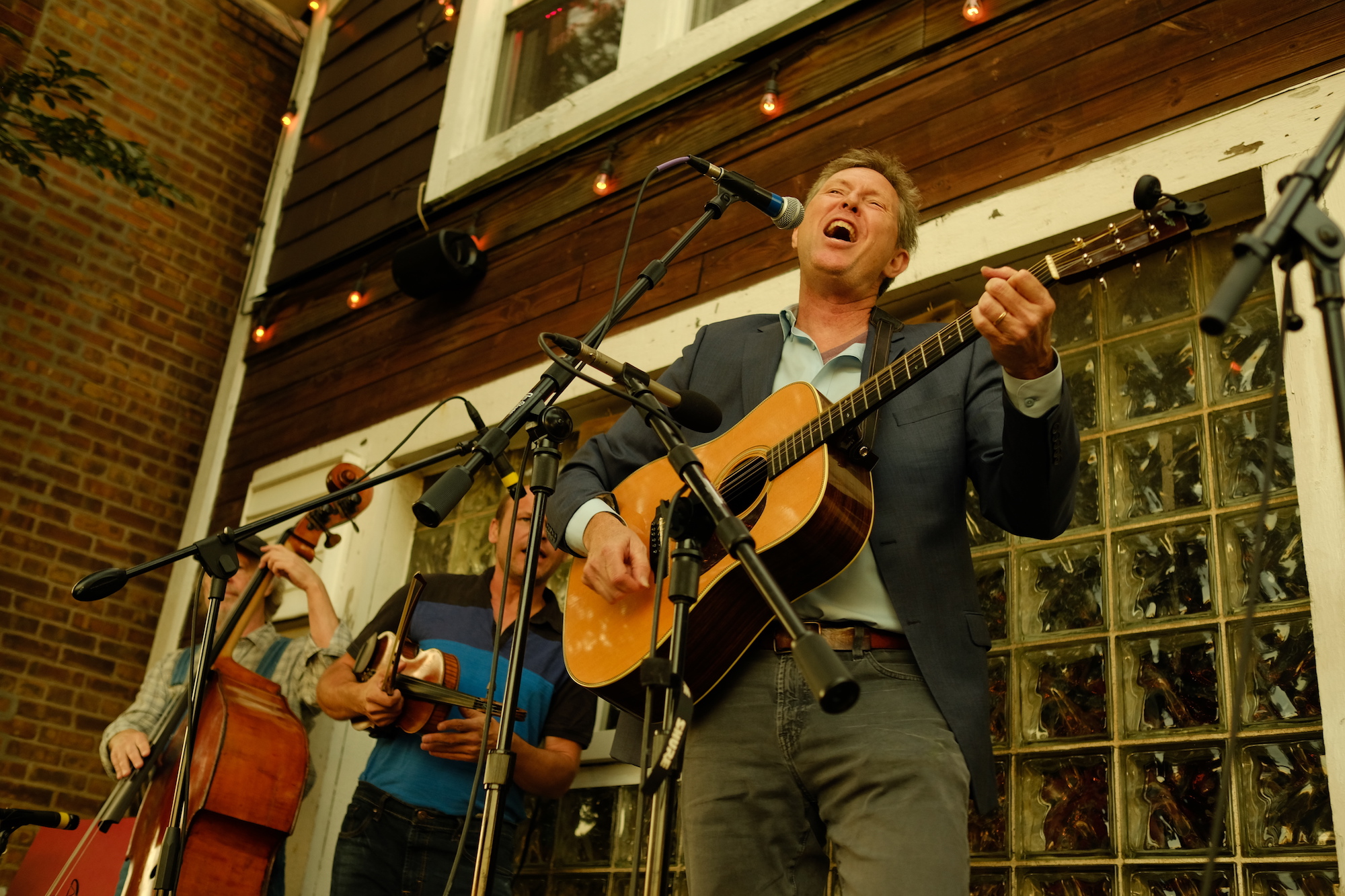 Picnic on the Porch Series
The Hideout
August 9th
Robbie Fulks / 📷 : TLM

Robbie Fulks had his first gig at the Hideout back in 1997. After 22 years of being charming AF, it is no surprise that his Picnics on the Porch performance sold out. You had to get there early to snag a bench or chair, but they also had blankets, and some people set up their own camp chairs. It was just as much about socializing as it was about the music.
Elliot Bergman: Polygongs
DePauL Art Museum
August 11th
Elliot Bergman / 📷 : JCB

Elliot Bergman of Chicago-based Wild Belle and NOMO fame, has been doing site-specific art installations for a little while now, combining his interests in unique metalworks, sonic textures, and Gamelan music.. Admittedly, I don't keep a close eye on his varied works, but I tend to know more about it than expected due to my following of one of his longest collaborators, In Tall Buildings' Erik Hall.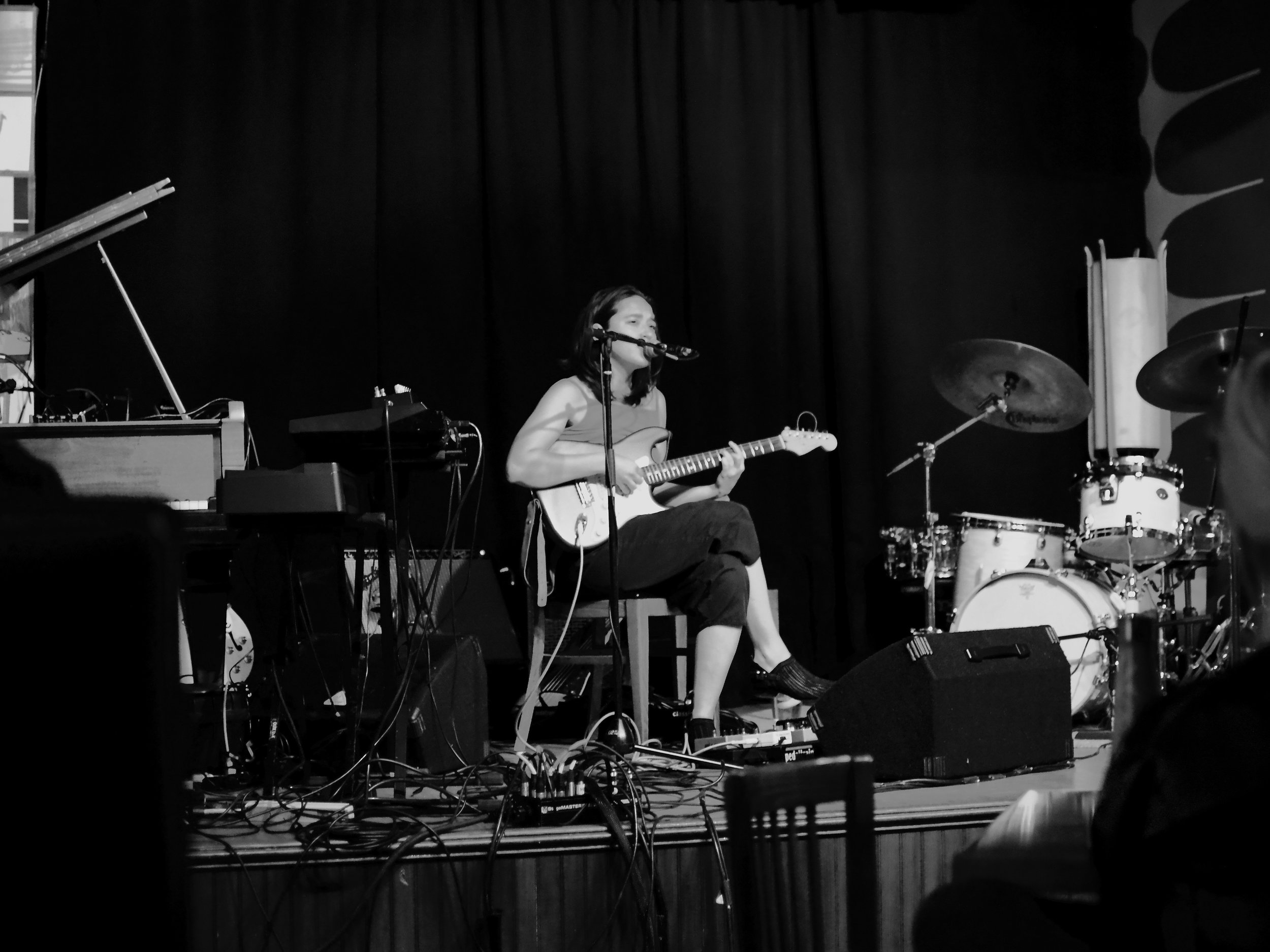 V.V. Lightbody And Macie Stewart
New Music Night
Hungry Brain
August 7th
Macie Stewart / 📷 : MVM

New tunes was the theme Vivian McConnell (V.V. Lightbody) and Macie Stewart (Ohmme) curated for this wonderful evening at the Hungry Brain. Brand spanking new music that is yet to be released or even recorded that each artist is looking to use for their respected bands' new albums. The show was last-minute: put together only a couple days prior. Due to the power of social media and the mention of a sneak peek into new music, the Hungry Brain kept filling up. With a mixture of fans and some Roscoe Village locals making their way out to the bar for a typical Wednesday, everyone was in for a unique and intimate night of music. It was very refreshing to go to a show where everyone was respectful of the musicians playing and giving their utmost attention.
Kamasi Washington
Northerly Island
August 10th
Hebie Hancock / 📷 : MVM

If Washington is the future, then the man who followed him is the progenitor of this brand of jazz futurism. Herbie Hancock, a Chicago native, led the evolution of jazz in the '70s, and his set on the lakefront heavily featured his most important works. At 79, Hancock only seems to move slower, but as a stage presence, he is still the lively, brilliant man that pushed the boundaries of what jazz and funk could be. Leaning on the seminal Headhunters for much of the set, Hancock reminded the audience of the audacious style, blending jazz with soul and blasted clear out of space and time.
Jake Shears / 📷 : JCB

With only 45 minutes, Mr. Shears took Chicago on a tour through time, splitting his set evenly between solo material and the hits from one of the biggest bands of the 2000s. Tracks like "S.O.B.," "Big Bushy Mustache," "I Don't Feel Like Dancin'," "Take Your Mama," (with a powerful sing-a-long finale of George Michael's "Freedom") whipped the crowd into a frenzy of gyrations and ear-to-ear grins.
The loss of a brilliant artist is a destabilizing moment because of, in part, the kind of one-sided conversation with which we engage with art. It is an exercise in listening and absorbing. We ask them to share their vision with us, and unlike real life conversations, we can't respond. We are forced to do something much scarier than conversing about our feelings, as art offers perspective and asks us to consider without responding. So then, the tragic passing of David Berman has proved to be an especially destabilizing and devastating loss. Berman's contribution to these conversations was imbued with such profound empathy and insight that it felt as though this man knew us better than we know ourselves. The prevailing sense of, not just loss, but confusion, and the underlying question, "if someone so capable of making sense of the inherent absurdity of the human condition was unable to outrun his demons, what are the rest of us supposed to do?"
See you at the show Chicago!