Another huge issue for your reading pleasure Surfers! What a week we had! We caught all local bills at Empty Bottle with Engine Summer, The Hazy Seas, and Faux Furrs and Sleeping Village with Chandeliers, Moritat, and In Tall Buildings solo. Plus, we took in emo legends Mineral and opener Tancred at Lincoln Hall! It was another massive new release week with locals AM Taxi putting out a new record and singles from local act Twin Talk and another new tune from American Football. Not to mention the insane amount of other music contained inside. This is a big one, Surfers, so buckle up, dive in, and don't forget to listen to the Spotify playlist as you work your way through this issue. See you next week! Same surf time, same surf site… 'til then …
Keep Seeing Live Music!
Engine Summer / The Hazy Seas / Faux Furrs
Engine Summer / all photos by KPL

With record cold approaching and our city on the verge of shutting down for the coming tundra, Monday's free Empty Bottle show could have been a ghost town, but quite a few loyal fans turned out for three of Chicago's rising indie rock acts.
Psych rockers Faux Furrs came out hitting as they launched into a set full of tunes off last year's EP, Canopy, with a few new ones thrown in. Their breezy, easy-going vibes are known to turn into epic kaleidoscopic jam outs on a moments notice, and they treated us all to a couple of these improvisations during their short set. Lena Rush's bass lines set it all in motion with their pulsing low end flow, leaving drummer Ryan Shuck to set a driving back beat that pushed the tunes forward. Layered on top were melodic synths and flowing guitars that give the dreamy sound it's instant charm. Ryan Deffet and Ryan Nolan's guitars spiraled and spun through each other, and when they reached a peak, they hit you right in the chest. (Yes there are three dudes named Ryan in this band.) They ended with a couple of short, straight rock tunes that showed us that they don't always have to jam out to hit their peak. Faux Furrs is playing another free show on February 24th at Schubas.
We had never caught The Hazy Seas before, and they impressed us with their upbeat brand of indie pop. They list their genre as scifi thug-pop, which strangely fits the high-minded, jangly guitar-rock with a buoyant backbeat that makes up the few tunes they've recorded. Live, they were a ball of energy. Alec Heredia led the charge, flinging himself around when not on mic, and bassist Jacob Lebya constantly bobbed, as his fast-paced bass lines laid the groundwork for the guitars to follow each other down the melodic rabbit hole. Co-front man Jack Komos was the polar opposite of Heredia, standing his ground and delivering emotive responses through the tunes he sang. They haven't put out any new recorded material since the Evergreen / Kite Dodging 7" in '16, but hopefully we'll get new tunes sometime soon! Till then they are playing Cole's Bar on February 15th with Racket Man and Gumdropp. It's free, so you have no excuse!
We just met the guys from Engine Summer a few weeks ago and put out an interview with them last week. They are three, down to earth guys, and despite guitarist Jeremy Marsan's battle with the flu, they rocked the gathered crowd, delivering plenty off their last record Trophy Kids and quite a few new tunes from new album Indiana (due out this Spring), including brand new single "Outside the Curtain". Ryan Ohm was all smiles behind his kit, as he provided the beat over which Ben Kostecki laid his pulsing bass lines and Marsan struck chords that roll through the tunes like whirling dervishes. All three members sang, each taking on specific tracks. They all belted instead of harmonizing, which created a more interesting yet jumbled call and response style. Though Engine Summer may fall into the DIY Chicago sound that has influenced so many bands that are currently on the rise in the local scene, they set themselves apart with their stripped-down, power-trio aesthetic. With just the one guitar, the bass and drums came through like gangbusters and ripped through the air with a clean and crisp sound that singled them out from many of their tangled and jangly peers. You can catch them at Schubas on March 15th opening for Girl K at her album release party! Tix are $10 ($13 doors).
-KPL
Chandeliers / Moritat / In Tall Buildings (solo)
Sleeping Village
January 25th
Chandeliers / all photos by JCB

It's been tough to get into music the last few months. The wonderful feeling that I got from writing about music and shooting live performances somehow morphed into a chore of sorts. This change has been tough to deal with since I've been using music to escape for as long as I can remember. As a toddler in the garage (or mancave, whathaveyou), I marveled at the way so many layers of perfectly composed noise could emanate from a single mysteriously black and circular disc that my father purchased before I was even dreamt of. In my teenage years, I'd lock myself in my room and disappear into record after record. Throughout college and to this day, I don't think people recognize me without headphones on. Music has always been there for me. I needed something to defibrillate my indifference.
In Tall Buildings is, (spoiler alert for nobody), my favorite Chicago act. Erik Hall creates textured and layered music that still makes me marvel at a single mysteriously black and circular disc. It's escape music, and that's what I needed. So when I saw he was playing a solo set (kind of an ironic way to label that if you ask me - perhaps all other performances should say 'full band') at Sleeping Village, tickets were purchased. I didn't know, nor did I care to research, the bands he was supporting. This was going to be a music trip just for enjoyment. Apologies in advance. I don't have much to say, and that's how I want it.
An In Tall Buildings solo show can make any room feel like a living room. Erik Hall has spent some time in supporting roles for bands (I'm keeping an ear out for the latest Wild Belle album), but he also knows how to fully craft a sound on his own. The shows with a full band are always great fun, and he picks his supporters wisely, but there was something else tonight. Maybe it was the cold weather, maybe his intentionally subdued playing, or maybe we could tell that this one guy made these big cozy blankets of sound all by himself, but the crowd seemed to unknowingly inch closer and closer throughout the set. After the set, Erik sauntered off stage, allowing us all to come back down to Earth. He mentioned some previously thought to be lost vinyls of his self-titled debut. As I'm purchasing said lost vinyl, he mentions we may get new music in the next year or so – nothing set in stone. Color me jacked regardless.
Moritat is a band that you can just tell gets along well, the way they groove together on stage. I can't even begin to pigeonhole this band into a single genre, so grooving can't be easy. Avant-garde, indie rock, R&B, psych-pop. Just many of the twines that wrap slowly into a knot that you can't unravel. (Made more sense later when I find out they've been a band for 10 years and friends much longer than that.) Trying to maintain so much could break bands with less solid foundations. I might not have known what I was hearing, but I'd definitely like to hear it again.
Chandeliers was a bleeps and bloops version of In Tall Buildings. They set a mood and blew it up like a big ol' balloon that took over the whole venue. The quartet entranced the audience in their techno-kaleidoscope beats, not to mention in the vibrant display on the screen. Pulsing synths aside, these guys make dance music live, folks. No DJ here: 4 musicians – real time music, live drumming included. 5 stars. Would see again.
If you're like me, and the editors didn't delete this trash review, sometimes escaping is necessary. So, take a look at a few pictures and listen along...
In Tall Buildings **** Moritat **** Chandeliers
-JCB
Mineral / all photos by KPL

Over twenty years has passed since emo legends Mineral gave the world any new music, but early this month they released two new tracks as part of a commemorative book and 10" vinyl combo called One Day When We Are Young: Mineral at 25, and went on tour for the first time since a reunion in 2014/15. Mineral's influence is far reaching and their brief flame at the center of the indie rock world burned bright and fast. With only two albums (The Power of Failing and EndSerenading) and four singles before disbanding, they left a mark on a massive amount of bands along with other contemporaries Cap'n Jazz, Sunny Day Real Estate and Boys Life. Without these bands there would be no Brand New, no Manchester Orchestra, no Modern Baseball, no The Hotelier, just to name a few. Last Thursday the Austin based four piece descended on Lincoln Hall to share their new music and must hear classics.
Opening for a luminary act isn't an easy task, but Tancred was up to the challenge. We fell in love with her 90's influenced power chord anthems on last summer's Nightstand, Jess Abbot's fourth solo record under the moniker and the first since leaving Now,Now after being a member of the Minnesota indie rock trio since '07. She came out of the gates with a couple heavys from the new record including highlights "Something Else" and "Queen of New York" before heading into her back catalog for plenty of tunes from Out of the Garden, her breakout '16 album, and much more. Crooning into the mic, eyes closed, the bands reverberation flooding the world around her, she drew in the crowd with her smart experience-based lyrics and classic indie rock sound. Some dedicated Mineral fans were won over to her court by set end, and closer "Pretty Girls" rocked us all to the wire.
There was a clear split in the Mineral fandom that was rather apparent. There were those who started to push to the front as soon as set break began, a contingent of late thirties and forties guys, some with their partner in tow, were clambering at the chance to see their young adult idols again; and a group who couldn't have been but children when the emo rockers were at their peak, but knew every word frontman Chris Simpson uttered into the mic. As the founding four members made their way onstage and Simpson stepped to the mic, his bangs falling in front of his eyes, it was clear they came to share their melodic jams with an earnestness that few bands can match. Opening with "Fight, Eight and Ten," "Gloria" and "Slower," the leading three tracks from their first record, they sucked us all in, and for the proceeding hour just killed it every moment. From the guitar work of Scott McCarver swirling through every tune, to Jeremy Gomez's pulsing bass lines laying the foundation for the whole matter, and finishing with each blow to Gabriel Wiley's drums punctuating the moments. It was a stunning set of classic emo at its most noteworthy. They finished their encore with "Parking Lot," and while the whole crowd sang along, we thought we saw a small smile on Simpson's face as the last lyrics came past his lips: "And when i'm finally naked and standing in the sunlight / I'll look back at all this selfishness and foolish pride / And laugh at myself." What a sentiment. What a set. One we won't forget.
-KPL
photo credit: Vanessa Valadez
Review Due Out
Friday 2/1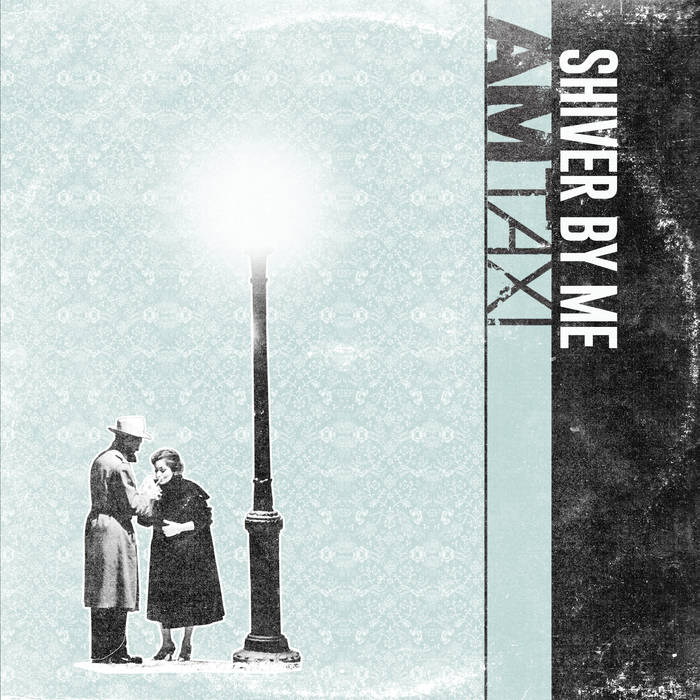 Better Oblivion Community Center
Better Oblivion Community Center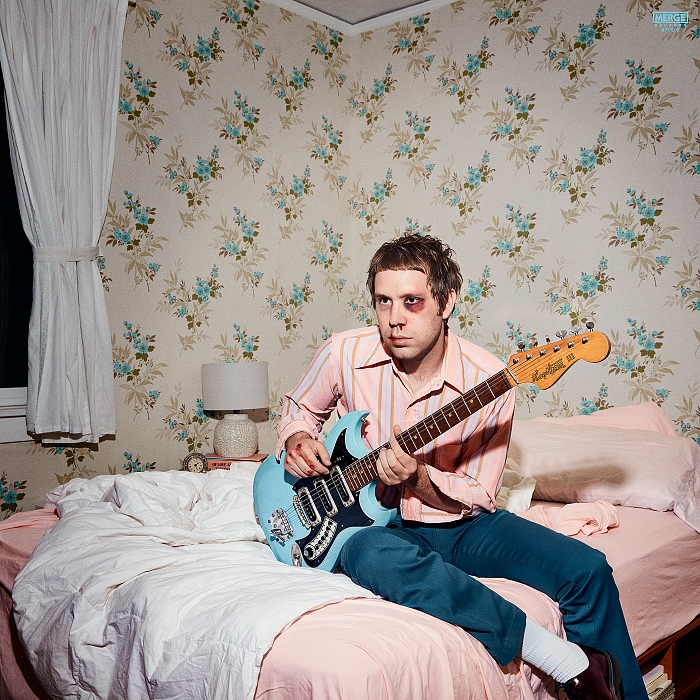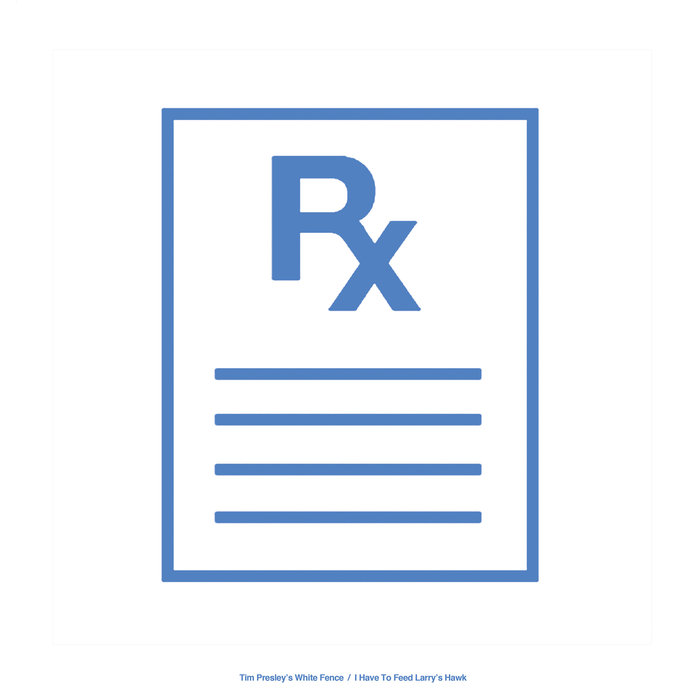 TIM PRESLEY'S WHITE FENCE
I Have to Feed Larry's Hawk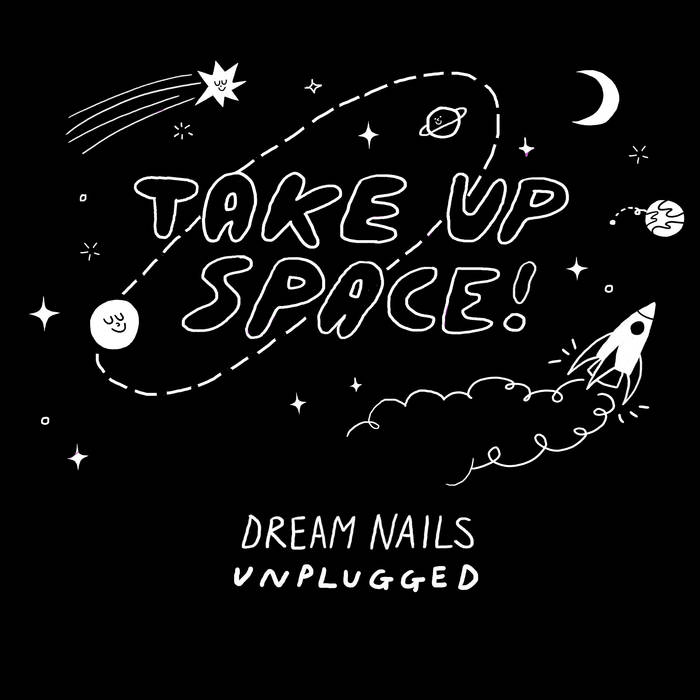 Take Up Space (Unplugged)
WHAT WE'RE JAMMING TO THIS WEEK
American Football (feat. Hayley Williams)
Uncomfortably Numb
Jenny Lewis
Red Bull & Hennessy
Nilüfer Yanya
In Your Head
Sunflower Bean
King of the Dudes - EP
Durand Jones & The Indications
Morning In America
Dude York
Happy in the Meantime EP
Frank Turner
Don't Worry - EP
Diagonal / You Are Free / Midwest Action
Sleepwalk / Splatter / Emma's House
Umphrey's McGee / Back at the 'Nac (Live) / Nothing Too Fancy
THIS WEEK'S NEW RELEASES:
Mozes and the Firstborn / Dadcore / Mozes and the Firstborn
Keuning / Prismism / Pretty Faithful , Thirty Tigers
Eerie Wanda / Pet Town / Joyful Noise , Eerie Wanda
Dawn Richard / new breed / Local Action , Our Dawn
Swindle / No More Normal / Brownswood
Royal Canoe / Waver / Paper Bag
Lula Wiles / What Will We Do / Smithsonian Folkway
Júníus Meyvant / Across The Borders / Glassnote , AWAL
Norma / Female Jungle / Shortcuts
The Dandy Warhols / Why You So Crazy / The Dandy Warhols , Dine Alone
Buzzcocks / Love Bites and Another Music In A Different Kitchen (2018 Remastered Editions) / Domino
****
Green River / Dry as a Bone and Rehab Doll (Deluxe Editions) / Sub Pop
THURSDAY January 31st
Ovef Ow / Bleach Party / Baby Money & The Down Payments
Empty Bottle 8:30PM doors $8
Thin Lips / Grace Vonderkhun / Typesetter
Subterranean 8PM $10 Tix At The Door
Ripe / Walker
Lincoln Hall 8:30PM $17 ($20 doors)
Alejandro Escovedo with Don Antonio Band
City Winery 8PM $35 - $55

FRIDAY February 1st
Chicago Psych Fest 10
Dead Rider / Twila Bent / Plastic Crimewave Syndicate + ONO / and more.
The Hideout 8:30PM $15
Lettering / Good Brother / Warren Franklin / Sloth Hands
The Burlington 8PM Cover
Faux Co / HEAD / Forever
The Hungry Brain 9PM FREE
HUNNY / Hockey Dad / Pllush
Subterranean 8PM Sold Out
P.O.S. / Swade / Ander Other
The Empty Bottle 8:30PM doors Sold Out
Waco Brothers / Dan Tedesco
SPACE 8PM $17 - $30
Beats Antique / Russ Liquid / Axel Thesleff
Concord 9PM doors $26
FRIDAY February 1st cont'd
Dead Horses / The Brother Brothers
Old Town School 8PM Sold Out
Alejandro Escovedo with Don Antonio Band
City Winery 8PM $35 - $55

SATURDAY February 2nd
Melkbelly / REZN / Hitter
The Empty Bottle 8:30PM doors $12
Chicago Psych Fest 10
Dos Santos Anti-Beat Orquesta / Vee Dee / Suns Of Hydra / SiP
The Hideout 8:30PM $15
Smashed Plastic Grand Opening Party
Serengeti / Bleach Party / Lawrence Peters Outfit / Diagonal
Smashed Plastic 7PM FREE w/ RSVP
Vundabar / Paul Cherry / Slow Pulp
Subterranean 6:30PM Sold Out
Mick Jenkins / Kari Faux
Thalia Hall 8PM doors Sold Out
Radar State / Archie Powell & The Exports / Wet Tropics
Cobra Lounge 8PM $13.50
Dorothy
Bottom Lounge 8PM $20
The Devil Makes Three / Lost Dog Street Band
Concord 8PM $23
Alejandro Escovedo with Don Antonio Band
City Winery 8PM $35 - $55
Dillon Francis & Alison Wonderland
Navy Pier 7:30PM $30 - $45
See you at the show Chicago!