Wow, what a week we had Surfers! Welcome to our biggest issue yet. This week we've got an interview with local rockers Engine Summer and our full TNK Fest report! Just dive in and check it out! This was a huge week for new music with new music from locals Great Deceivers and FACS, along with new records from Sharon Van Etten, Pedro The Lion, Toro y Moi, Deerhunter, Buke and Gase, The Flesh Eaters, James Blake, and so many many more. So get on in and make sure to listen to our Spotify playlist as you read. The link is right below! Come back and join us next week for #45 and plenty of new music and show coverage from the last week of January! 2019's already flying by! Till then . . .
Keep Seeing Live Music!
Tomorrow Never KNows Festival
Lincoln Hall / The Metro / Schubas /
Wednesday, Jan 16th -
Sunday, Jan 20th
photo: Tomorrow Never Knows official logo

TNK Fest has been rolling strong since 2005. Curated by local Chicago venues Lincoln Hall and Schubas, it has grown into a five-day behemoth of an off-the-beaten-path music and comedy fest. This year involved over sixty acts (at least a third of them local talent), six venues, and plenty of killer sets from some of the indie world's best up-and-coming acts. Of course we were not able to catch all of the bands that played, but the thirteen acts that we did manage to see made our TNK 2019 experience worth every moment.
Charly Bliss
Active Bird Community
Girl K
Lincoln Hall
Jan 16th
Charly Bliss
This Brooklyn quartet blew the roof off of Lincoln Hall on night one with their grungy rock swagger. Feeding off the vibe of the packed house, Eva Hendricks was a ball of energy. They kicked the fest off with just the right amount of attitude and assurance, putting on a sick show without coming off as arrogant. Charly Bliss kept the crowd going strong with new single, "Heaven," a bunch of tunes off 2017's Guppy, and quite a few new, unreleased songs, until their encore of Len's "Steal My Sunshine" and their own "Love Me."
Active Bird Community
Talk about passion! Active Bird Community has it in spades. The Brooklyn-based, emo-rockers ramped up the crowd as middlers with so many tunes off their new record, Amends, that we lost count. They threw themselves around the stage and filled all of our hearts with their emotive outpourings. "Sweaty Lake" and new tune, "Somewhere," were the definite highlights of this stellar set.
Girl K
Local indie rockers Girl K opened up their night one set with their breezy jams that shined under Kathy Patino's speak-sing vocals, storytelling verve, and the band's rock chops. Ajay Raghuraman on drums, Alex Pieczynski on bass, and Kevin Sheppard rounding it out on guitar provided the bouncy backbeat for Patino to rock out over. New album For Now is due out March 15th and a release show is set for that same night at Schubas. Tix are on sale and going for $10!
Snail Mail
Lala Lala
Varsity
The Metro
Jan 17th
Snail Mail
Seeing Lindsey Jordan live, it seemed impossible to imagine that she is only 19-years-old. Her songwriting, performance, and playing all belie the possibility of her youth. Yet, here we were, confronted with the massive amount of talent and determination that emanated from her as she decimated the sold-out Metro crowd. After releasing her debut full-length Lush this summer, her popularity has skyrocketed, and it's no wonder. Her sharp witty lyrics about teenage life, and her knack for a catchy hook has grabbed critics and the public by the ears and just won't let go. Her live performance didn't disappoint as she rolled through most of the record and threw in a new one mid-set. Set-finishing solo versions of "Stick" and "Anytime" are still giving us chills days later.
lala lala
Lillie West and company treated this show as their hometown tour kickoff and blasted off with plenty of fuzzy guitar, driving bass and melodic keys. With a bunch of tunes from new record The Lamb plus her new single "Siren 042," West wrapped her arms around our hearts with her personal lyrical revelations and infectious hooks. Every time we've seen her she gets more confident and comfortable on stage; and with a great backing band, including Nnamdi Ogbonnaya on bass, this tour, with Sen Morimoto opening, should go far in propelling her star to where it should be. Atop the indie rock world. Well, she is opening for Death Cab for Cutie on four dates this Summer so it may already be happening!
varsity
VARSITY's freewheeling synth pop styled indie rock was the perfect way to start off the night at a sold out Metro. The local five piece has been around for years, cutting their teeth in the DIY scene; but sophomore studio record Parallel Person launched them to another level. Their too short set included plenty of tunes off the new one and it looked like they were having the time of their lives at their first gig in the legendary venue. They just announced a headlining "In The Round" show at Thalia Hall on March 22nd, tix are only $12!
Petal
Great Grandpa
Bernice
Sir Babygirl
Schuba's Tavern
Jan 18th
petal
A fantastic headlining set from Kiley Lotz and the band ended a snowy Friday's overwhelmingly excellent evening at Schubas. Her new record Magic Gone brought out our true rock selves with flashes of a Joan Jett esqe rocker mixed with the strength and vulnerability of a Joni Mitchell. The passion and determination emanating from her performance was truly breathtaking. This Scranton, PA product has a bright future, and we can't wait to see where it takes her.
great grandpa
Straight off a plane from Seattle and into our musical souls, Great Grandpa barely had arrived to soundcheck but brought all the energy expected as they tore through a set full of tunes from 2017's Plastic Cough with plenty of new songs to chew on. The Seattle five piece bantered back and forth while tuning, and kept the positivity going throughout the set, while getting the packed crowd moving the whole time. Look for a new record from them later this year. It's sure to be a highlight.
bernice
Toronto based Bernice lies halfway between folk and electronic indie rock, it's a river of sound few have built a bridge over and it makes for a compelling mix that is impossible to turn away from. Backed by a veritable who's who of the Toronto indie rock scene, singer/songwriter Robin Dann takes the strange and beautiful and connects them in gorgeous ways. Last years Puff LP: In the air without a shape is rather dead on in how they sound live.
sir babygirl
Armed with just a laptop and a guitar Kelsie Hogue aka: Sir Babygirl bounded into our world with excellent pop tinged tunes and an insane stage presence. Only five singles have been released, but there was clearly at least twenty to thirty fans who knew every word and when they were given a chance to join the singer/songwriter/producer onstage for the last tune they jumped at the chance and the tiny Schubas stage was filled with ecstatic flailing limbs and goofy happy grins.
Sports
Arlie
Pavo Pavo
Lincoln Hall
Jan 20th
sports
The electro funk pop stylings of Tulsa's Sports was an excellent way to round out this years TNK Fest. The young crowd jammed out, dancing all set to their stripped down, soul filled jams. Last Summer's Everyone's Invited was the perfect record to ward off the summer blues and they steamed up Lincoln Hall with their sexual vibes and sequined jumpsuits. Warming us up for the cold journey home after a packed weekend of festing.
arlie
The Nashville pop rockers are on their way up given the reaction by the mainly DePaul student crowd. The kids ate up their vibe as frontman Nathaniel Banks threw himself all over the stage with the manic energy of a showman that rubbed off on the rest of the band. Last September they released EP Wait on Atlantic and seem to be poised for grand things. They even took two broken strings during the set in stride, continuing one tune sans bass as he ran off stage to switch instruments. 2019 promises great things for these up and comers.
pavo pavo
Smooth, rounded indie pop drifted over the thickening crowd as Los Angeles duo Pavo Pavo treated us to a soothing opening set, while most people were still arriving. The project of Eliza Bagg and Oliver Hill has an airy aura that draws you in before heading into an extended rocking jam. Their atmospheric sound is quite mesmerizing, and new single "Close To Your Ego" has an infectious beat that goes right to your chest.
****
Overall it was a great week curated by TNK Fest. There were so many bands we wish we could have seen, including locals FACS, CAVE, Pool Holograph, Cafe Racer, Pixel Grip, Ester, Half Gringa, Couple II, Dim, Fran and many more. We'll catch you all again soon! Till then, we'll see you at the show Chicago…
-KPL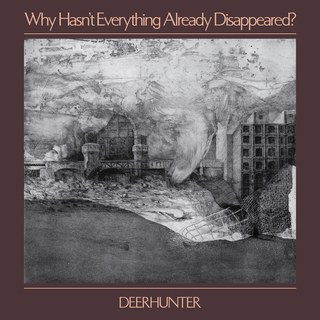 Why Hasn't Everything Already Disappeared?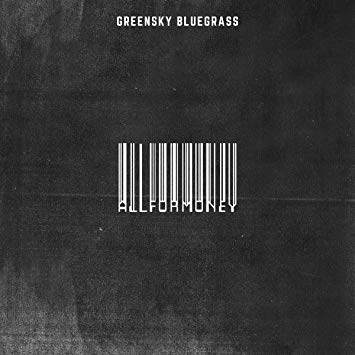 IT WON/T BE LIKE THIS ALL THE TIME
WHAT WE'RE JAMMING TO THIS WEEK
Amanda Palmer
Drowning In The Sound
Mustard (with Migos)
Pure Water
Tiny Moving Parts
For The Sake of Brevity / Fish Bowl
Jealous of the Birds
Blue Eyes
Joe McPhee and John Butcher / At the Hill of James Magee / Trost
THIS WEEK'S NEW RELEASES:
Crane Like The Bird / Crane Like The Bird / Crane Like The Bird
Malibu Ken / Malibu Ken / Rhymesayers
Steve Gunn / The Unseen In Between / Matador
Blockhead / Free Sweatpants / backwoodz
Neyla Pekarek / Rattlesnake / Neyla Pekarek
Whitehorse / The Northern South Vol. 2 / Six Shooter
KONGOS / 1929, Pt. 1 / Tokoloshe
Night Beats / Myth of a Man / Heavenly
Steve Mason / About The Light / Domino
George Belasco & O Cao Andaluz /Os Caes Veem Coisas / Mercúrio
The Black Heart Death Cult / The Black Heart Death Cult / The Black Heart Death Cult
Altitudes & Attitude / Get It Out / Altitudes & Attitude
THURSDAY January 24th
Mineral / Tancred
Lincoln Hall 9PM $30 ($35 doors)
Juan Wauters / Charlie Reed
The Hideout 9PM $12
The Soft Moon / HIDE / Thoom / DJs The Pirate Twins
Thalia Hall 7:30PM doors $16
Ghost Atlas / Landon Tewers


FRIDAY January 25th
Chandeliers / Moritat / In Tall Buildings (Solo)
Sleeping Village 9PM $10
Shamir / Melo Makes Music / DJ Jill Hopkins
The Empty Bottle 9PM doors $15 ($18 doors)
Pale Lungs / Whale Bones / The Million Reasons / Authentic Pines
Subterranean (Downstairs) 6:30PM $8
Revolt Coda / The Coils / Overclocked
Beat Kitchen 9PM $10
EGi / Stampy / Goose
Cubby Bear 7:30PM
$10 tix if you're wearing Pajamas, $15 if not.
The Lemon Twigs / Jackie Cohen / Jungle Green
The Metro 9PM $17
Chris Robinson Brotherhood
Thalia Hall 7:30PM doors $26
Tedeschi Trucks Band
Chicago Theatre 7:30PM $39.50 and up
SATURDAY January 26th
Sonny Falls / Jupiter Styles / Hit Like A Girl / Boss Fight
Subterranean 7PM $8
King Tuff / Stonefield / Rookie
Lincoln Hall 9PM $20
The Lawrence Peters Outfit
The Hideout 9PM $10
Michigan Rattlers / Dennis Caravello
Schubas 8:30PM $18
Sidewalk Chalk / Akenya & Iverson
Sleeping Village 8:30PM $12 ($15 door)
gnash / Mallrat / Guardin
Bottom Lounge 7:30PM $20
Tedeschi Trucks Band
Chicago Theatre 7:30PM $39.50 and up
The Magpie Salute
Metro 9PM $29
Chris Robinson Brotherhood
Thalia Hall 7:30PM doors $26

SUNDAY January 27th
Spencer Radcliffe / Tenci / Ruins
The Empty Bottle 8:30PM doors $5
Derrick Carter / Michael Serafini / Garrett David
Smartbar 10PM $10 cover
Discus / Camp Howard / Fauvaly / Beach Bunny (solo)
Sleeping Village 9PM $5 cover
Elly Duhé / Tatiana Hazel
Schubas 7PM $10 ($12 door)
See you at the show Chicago!