Editor's Note
Welcome to #38 Surfers! Only one more issue before our year end spectacular #40! This week we caught jammers Aqueous and locals Lunar Ticks at Chop Shop, the magic of Phosphorescent at The Vic, and the transformative Marissa Nadler and Johanna Warren at Schubas. There were plenty of new releases this week. We were gifted new records from Jeff Tweedy, The 1975, Meek Mill and Earl Sweatshirt; along with singles from locals Pool Holograph, Chance the Rapper and the incomparable Saba, who sold out the frigging Sydney Opera House this week! Enjoy the read, Surfers. We'll see you next week with our last issue before the big 4-0.
Keep Seeing Live Music!
KPL & JCB
Aqueous / all photos by KPL unless otherwise noted

For those unfamiliar, a jam performance is sought for the jams: the unscripted portions of the show where the music lasts in a rolling improvisation for SEVERAL minutes. We have seen a jam last so long it took half of an entire 45 minute set, and we will never see that same jam again. A jam is an improvisation, fueled by the vibe of the fans and feels of the band, in with each instrument carries equal importance, and everyone is supporting and enhancing everyone. Jam bands often build up to this with a pre-written lyric and tune. The chord is reworked and expanded on in french braid fashion, until the resulting sound is so tight and interwound that you can hardly tell where one strand ends and one begins, nor where it started from in the first place.
Tonight was an exception. Local Chicagoans Lunar Ticks have no need to work up to a jam, it's just what they do best. This is why when LT took the stage with "You're Not My TV", it was a while before we heard any one of them talk (with their mouths that is). They were having a conversation alright, one that pulsed through each wire, pedal, amp, key, string, skin, cymbol, knob, limb and digit that transcribed the jam from their minds and into our souls. A little later on, at the height of the main peak in "LWL", we could see the three guitarists lock eyes to share a collective "fuck yeah!!". After 18 minutes, LT had finished their first two songs. It was only then that they addressed their audience for the first time, who were riding an early set jam high.
Last time we saw Lunar Ticks was for the release party of EP Unknown Gnomes/Neon Hearse(see ISSUE #24) at theSubTback in August. We were pleased to see many familiar faces from that night dancing around and singing along atChop Shop. In August, they bent our ear with their seamless jams and jangly lyrics. Just three months later, they impressed us with their collective growth. Josh Levine took us all on a tour of his three keyboards, beginning on the mellow side. Faraz Chaudry (guitars/vocals), Caleb Gold (bass), Ryan Mannix (guitars, vocals, noises), Carter Stirtz (drumset) turned towards him in a show of respect, and subtly chimed along in his likeness. But, like their fans, Levine craves the jam, and he quickly turned up the funk and threw it back to the band for take off. Chaudry bounced his eyes between Mannix and Gold, keeping time but letting them really unleash it all in a guitar and bass conversation.
As a surprise to us all, Mannix introduced new track "No good deed". A note to LT here - I know you can't see the faces in the crowd, but you got all smiles; a grateful flock of fans. Listeners ought to go to a show in hopes of catching it live. With lyrics such as "What made us wander astray? / We took a right turn going the wrong way and Winners win / and the losers get framed" and hook "No good deed / goes without equal and opposite reaction" I myself cannot wait to hear it live again.
A Lunar Ticks debut also means there is jam territory on debut. After giving us the space to open our hearts to a poignant self-reflection, they announce the beginning of their new jam with a catching space-tune, like something out of Astro Grover. After intentionally chewing through a bit of time in headspace, Gold finished out this jam with a wham (and his own giant smile), snapping us all back out of our heads.
After just four songs, Mannix said they had time for "one-ish kinda more." It was a good 10 minutes before another word was spoken, and Mannix returned with lyrics of the Gorillaz' widely recognizable "Feel Good Inc". We watched them navigate back into jamland. Chaudry pulled himself from the jam to return his body posture towards Mannix with a look that I imagine queried, "Hey how many more bars to you want to go? But damn, get it!" Mannix got the message and windmilled his way back to the mic.
Stirtz' drum kit solo led a gentle percussive build into BLAM and a JAM and again through a gentle and progressive build and back down to a ting ting ting, ting ting ting that sent Levine leaping out of his stool and lay into it. He and Stirtz now jamming together so hard that Chuadry sent his smile over his shoulder, away from the crowd to witness what exactly was happening behind him.
These boys are reimagining their limits with every jam. They are exploring the ways their personalities can build on each other; and what they have yet to learn, they do not know yet to ask. Lunar Ticks are well on their way to playing the purest jam improv, an improv rooted in the heart.
Aqueous came rolling out with a performance of the Indiana Jones theme song, in full. They pushed through their own jams—some of the best in the genre—and into a rendition of "Saria's Song". Zelda lovers warped into the lost woods to join Link on his quest to save Hyrule.
Aqueous aims to create the anthem for your evening. They meet your mood, wherever it is, by digging into your soul and finding the chords your heart is craving to play. They keep digging and digging and digging. They scan the crowd to find peoples' faces and read how much digging they still need to do. After a set break—this is important for a band—it is hard to pull yourself out of a lively conversation. We all got on board. I watched people around me chatting until even their words were overpowered by the vibes pulsing around them. Now entranced, everyone grooved and bounced enough to move even the most ancient of dreaded locks. Internally or externally, everyone was paying attention. Aqueous continued on with their anthem for a ride through the celebration of self-liberation.
Umphrey's McGee percussionist, Andy Farrag, joined after the set break. The Umph fan next to me described Aqueous best, "If you saw Umph in 2003, 2004 like I did, Aqueous is my reminder. These guys are going to make it." Farrag was certainly a welcome and seamless addition to the Aqueous crew. Aqueous does covers, but in the middle of their jams. They have a way of just dropping a hint of a cover that crests over a wave and ripples back through until it is no longer deniable. They covered Led Zeppelin's "No Quarter", Hall and Oates' "I Can't Go For That", and I swear I heard Daft Punk's "Get Lucky" peeking through a few bars. All the way through to encore song, "Realize Your Light", the sounds continued to fold in on themselves, rolling into a ball of liquid bliss.
Describing an Aqueous show is unique to the listener's experience. After they reel you in, as Link reeled in that 20 lb fish, you get to flail around in the wake of their experimentation. It cannot be described, it can only be experienced. And go do it before that bucket of water beats you to the kick!
-LPL
Phosphorescent / Liz Cooper and the Stampede
Phosphorescent / all photos by JCB

When I know most headliners I see back to front, it's a nice treat to discover a new band. So, most of the time, I like going in to concerts not knowing the opener's songs at all. In doing so, I'm left to judge a book by its cover…or, in these cases, a band by its name. With a name like Liz Cooper & the Stampede, I felt...oh 60% sure it was going to be a rip-roaring rock show. And I was about 40% correct. While some of the songs dive bombed to ear-shattering levels (should it be reverse dive bombed?), a good amount of them meandered in country-psychedelia-laden territory, jamming for 10 minutes at a time. Not unsurprising, given their opening gig for Phosphorescent, but still a surprise. Songs like "Mountain Man", "Dalai Lama", and "Hey Man" in particular stuck out to me, with their pulsing pace and self-help lyrics typically dealing with the effects of boredom and finding your place in the world…at least I think so; Liz's vocals tended to meander a bit, and copious amounts of pre-show Coors Banquets encourage the laziness of my aural specificity. The titular stampede did show up in the end, with the lengthened coda of "Dalai Lama", and I can confirm that their band shirts with Mustangs trampling the Earth are well earned.
"So, who are you seeing tonight?"
"Phosphorescent."
"Never heard of 'em. What kind of music are they?"
"Well, it's essentially just one guy but he gets a band to play with him live. They're…well…country-psych-Americana-rock…I guess."
"Oh… cool."
The one thing I forgot to mention is just how cinematic Matthew Houck's Phosphorescent can be. As much as I love 2013's Muchacho, and was quite pleased with this year's C'est La Vie, it's the live album Live At The Music Hall that most often gets the repeat-play. It's probably one of my most worn out vinyls, as the expansive sound has a conveying quality to it. Putting the needle down on a Phosphorescent record immediately transports you to his world, and seeing him live obscures your reality in a more obtuse, pronounced way. Houck's experimentation with strings and organs give the music a quirky indie feel, but his good-ol-boy charm and rooted-in-country rhythm never make it seem contrived or awash in hipster bullshit. And therein lies the problem.
While only slightly swaying on the walk to the next watering hole, my concert partner for this night and I tried to rate this show. 4 stars is what we came to. 4 stars means quality. A damn good show. Would see again. One that we got lost in. But there was something missing. The tunes are all on point. The band was locked in more than a stripped screw. Houck's whiskey and Marlboro laced voice was a revelation, especially in a venue like the Vic. The setlist, aside from a single song, was Trent Reznor level of emotion building. So why wasn't it a life-changing, unbeatable, 5-star show? To me, it was the lack of bullshit that comes with a true showman. "What the fuck are you talking about?" I can hear the editors, and undoubtedly you, dear reader, whisper-shouting. Stay with me here, and give me a chance.
True showmanship, and those bands that employ it well enough to be noted as the best in the business, is a near-complete fabrication. Bruce Springsteen put on one the best shows I've ever seen. But, come on. Do you honestly think that The Boss is like that offstage? Sure, he's made a career out of being a "real" dude. It's a persona to an extent. The two best shows I've seen this year are (spoiler alert for a future issue) Low Cut Connie and Thunderpussy. These two bands devote a considerable amount of time to theatrics. Jumping into the crowd, acrobatics, playing the piano while hand standing, or the classic metal guitar dueling. These are just a few of the tricks that professional performers use to engage the crowd, and hell yeah they work. I'm saying these are 5 star shows, so clearly I enjoy them.
One more way to explain this. Seeing a 5 star show, in this week's definition, is like seeing Jurassic Park (the original, thank you very much). It's bombastic, jaw dropping and yet still has a lot of thought behind it. A Phosphorescent show is Days of Heaven by contrast. A wonderful, enveloping film but without the pomp and circumstance of the industry's big hitters. But the creator doesn't mean it to be; he wants to be as true to you as he is to himself. There's no bullshit on a Phosporescent album, and Matthew Houck spins no yarns during a concert. Do I wish Houck was more engaging, spoke to the crowd more, and had the persona of The Boss as he slung a guitar on his back and ran into the crowd? At times, yes. But that's just not the story he's telling. He's been slowly painting us visions of his world for over a decade, whether drunkenly traversing the lonely dive bars of America, reminding us of the Americana heroes of yesterday, or just taking a breather to marvel at the majesty of life itself. It's a finely crafted world I visited last Friday, and maybe I won't revisit it as much as I do to the big blockbusters, but, when I do, it's going to leave a longer lasting feeling of pure bliss.
-JCB
Marissa Nadler / Johanna Warren
Marissa Nadler / all photos by KPL

Warm and inviting, the back room venue at Schubas is always a great place for a Winter show. And after Marissa Nadler released For My Crimes in the Fall, we knew this show was not to be missed. One of our favorite acts was playing down the street at The Vic, but we had to check out this veteran singer/ songwriter in the intimate setting of Schubas's church-like room.
The sparse early crowd milled about as the opener made her way onstage, coffee cup in hand, her red dress capturing all attention as the lights rose. Drawing in breath, eyes closed, Johanna Warren stepped to the mic and delivered an acapella verse that sapped all distraction. Everyone keyed in as she picked up her guitar and began to strum into the next tune, her breathy alto telling the story of a love lost. On the most recent records, her songs carry multiple layers, instruments and effects; but by herself, just a guitar in hand, the tunes took on a much more folky vibe that pushed her lyrics to the front, telling real tales with tenderness and, at times, joy. Emotive and arresting, she poured everything out on to that stage, laying her soul out for us all to see. To bookend the set, she sung another bit of acapella and then recited a closing poem that capped the set with a bit of fury. If you ever get a chance to check out this Portland singer/songwriter, take it. Till you get a chance check out her Gemini albums.
Sparsely atmospheric and stunningly gorgeous, Marissa Nadler's eighth album, For My Crimes, came out back in September; and we couldn't get enough of it, revisiting the record many times since. She line-checked in her full length black dress, long dark hair hanging freely, working with her three guitars. It was clear this was going to be a special set. With fellow musician Milky Burgess supplying the backing guitar and bass lines (the latter with foot pedals), she reproduced the same, intimately natured feel as the recordings making for a potent cocktail of sound that lulled everyone into her world. For an hour, they transported the crowd along the timeless realm where her music resides with great tunes off the new one, "I Can't Listen to Gene Clark Anymore" and "Said Goodbye to that Car"; and classic older fares such as "Leave The Light On". Flowing through every tune, it's simplistic nature belies the complexity of emotions that run there. A constant stream of feelings pours through her deep vocals. A bit of Nick Cave drama pokes in alongside some Mazzy Star passion, but as Nadler picks up her twelve string and reaches a crescendo, the veteran musianchip becomes just as apparent. Ending with a cover of Fleetwood Mac's "Save Me a Place" before a quick solo encore was the perfect finish to this dream-like set. The cold air greeted us out on Belmont, but we hardly noticed as Nadler's haunting melodies hung around in our brains during the bus ride home.
-KPL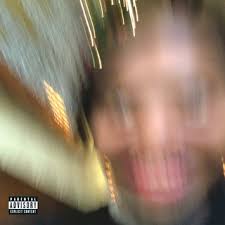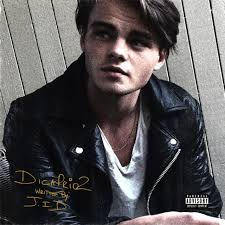 A Brief Inquiry Into Online Relationships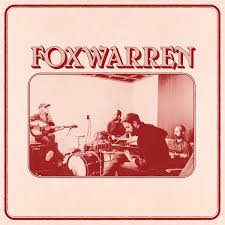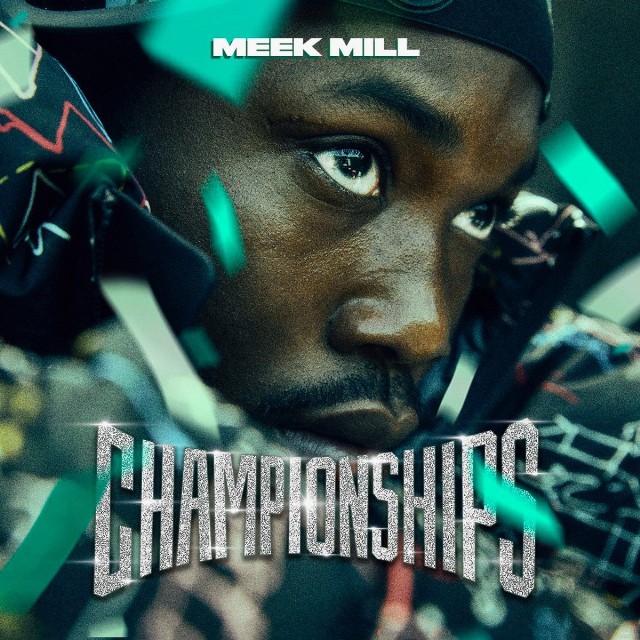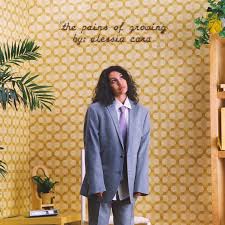 Big Brother & The holding Company
Sex, Dope & Cheap Thrills
WHAT WE'RE JAMMING TO THIS WEEK
Pool Holograph
Contours B/W No Escape
Chance The Rapper
My Own Thing (feat. Joey Purp) and The Man Who Has Everything
Le Butcherettes
father/ELOHIM
Manchester Orchestra , The Front Bottoms
Allentown
Durand Jones & The Indications
Don't You Know (feat. Aaron Frazer)
other notable jams from this week
Artist / Track Title (enter between lines)

Artist / Track Title

Greensky Bluegrass / Do It Alone

Grimes , HANA / We Appreciate Power

Wild Child / 1996

Charley Crockett / Good Time Charley's Got the Blues

SWMRS / April In Houston

Sharon Van Etten / Jupiter 4

AFI / Trash Bat

The Decemberists / Traveling On

Guided By Voices / My Angel
THIS WEEK'S RECOMMENDED NEW RELEASES
Sasha Sloan / Loser / RCA , Sony
Halfway between pop and alt R&B comes this EP from the phenom songwriter, whose last year's hit, "Runaway", is closing in on twenty million streams. These deeply personal tunes lay bare the anxieties and issues of your early twenties with exacting detail.
Schubas is hosting her on March 26th. Tix are $15.
Ex:Re / Ex:Re / Glassnote
Elena Tonra, the lead singer of Euro indie folk trio Daughter, has produced a breakup album for the in touch. Darker and more intimate than her full time gig, these tunes are an expression of a life moving on not back. Worth a listen for sure.
No tour yet in support of this one.
DaniLeigh / The Plan / Def Jam , UMG
The debut of Def Jam phenom DaniLeigh comes right at the end of a tumultuous and important year for hip hop, representing the crossroads at which hip hop stands. Rolling along with a changing society or commenting on it—both happen here—making for an incongruous but still highly enjoyable record.
She is bringing her show to Beat Kitchen on February 23rd. Tix are $13.
Purple Dialect / Rare Gifts / Ghost Volcano
Go home for the holidays and introduce your family to this Christmas themed beat record. It's Christmas music everyone can enjoy, especially your sisters new hipster boyfriend with the mustache. Such a treat.
No tour info available but you should check out Rare Gifts for yourself.
Phish / The Baker's Dozen: Live At Madison Square Garden / Phish
An over three hour collection of the best of their thirteen shows at Madison Square Garden in the Summer of '17. The masters of jam were rolling on all cylinders through these shows and the joy of still doing their thing after thirty years is evident.
They'll be back around. Sooner or later.
NOTES & ANNOUNCEMENTS
Nearly every independent venue in the city has banded together in response to plans for Lincoln Yards (and the city's proposed TIFF plans). It's a threat to The Hideout's continued existence, and the corporate involvement of Live Nation in the planned Entertainment District within Lincoln Yards. They are calling their organization C.I.V.L., and their mission statement is concise and inspiring: " The mission of C.I.V.L. is to acknowledge, represent, promote, celebrate, and advocate on behalf of Chicago's local, independent performance venues." Find out more about C.I.V.L.

The Double Door is coming back!!!! Last Friday they announced they would reopen in the old Wilson Avenue Theatre at 1050 N. Wilson! Welcome back to the scene DD! You've been missed! We can't wait for August!
****
(There are tons of SOLD OUT shows this week that we did not include on this calendar)
THURSDAY December 6th
Preoccupations / Protomartyr / Rattle
Thalia Hall 7:30PM doors $17 tix.

Britney Campbell / Cole Degenova / Hood Smoke
Martyrs' 9PM $10 tix. ($12 door)
Hieroglyphic Being / Cube / Good Fuck
Empty Bottle 8:30PM doors $10 tix.
Icarus the Owl / Adventurer / When We Was Kids / Luzma'
Subterranean 7PM $12 tix.

FRIDAY December 7th
The Lawrence Peters Outfit / Los Gallos / Horseshoe Bender
The Hideout 9PM $10 tix.
Revolt Coda / Rotten Mouth / The Dead Licks
Cubby Bear 8PM $10 tix.

Spare Parts
Tonic Room 8PM $10 tix.

Underwire / Tanner / Speed Babes
Burlington 8PM Cover.
Trophy Eyes & Seaway / Microwave / Can't Swim / Hot Mulligan
Bottom Lounge 6PM $18 tix.

An Evening with Mike Cooley of Drive-By Truckers
SPACE 8PM $25 - $35 tix.
Richard Thompson Electric Trio
Thalia Hall 7PM doors $45 tix.
SATURDAY December 8th
Cafe Racer / Ganser
Cole's 9:30PM FREE.
Ester / Izzy True
Hungry Brain 9PM FREE.
Good Brother (album release) / Mush / Mollow / Shed
Subterranean (downstairs) 7PM $8 tix.
Tasha
Promontory 12PM $10 tix.
BC Sherman and The Baltimore Four (EP Release Show) / Alpine Subs / The Trolls
Tonic Room 9PM $10 tix.
Manchester Orchestra / The Front Bottoms
Aragon 7PM $32.50 tix.
Marvel Years + DeFunk / Blue Future
Chop Shop 9PM $17 tix.
The Claudettes / Baby Teeth / Young Heirlooms
The Hideout 9PM $12 tix.

SUNDAY Decmeber 9th
John Grant / Two Medicine
Lincoln Hall 8PM $20 tix. ($23 door)
Cordoba / Blacker Face / Taylor Seaberg (MN)
Empty Bottle 8:30PM doors $5 tix.
Easy Habits / Alien Thing / Little Yellow Dog
Emporium (Wicker Park) 8PM FREE.
Hooligan Magazine Showcase
Lulu Be. / Akenya / Aaliyah Allah / Melissa Lozada-Oliva (Spoken Word)
Schubas 8PM $10 tix.
Brother Ali
Bottom Lounge 7PM $20 tix.
MONDAY December 10th
Campdogzz / Reunion / Wreath of Hogs
EmptyBottle 8:30PM doorsFREE.
Caroline Lucius / MARGO
Martyr's 8PM $10 tix.
Haerts / Vlad Holiday
Schubas 8PM $18 tix. ($20 door)

TUESDAY December 11th
Modern Vices / Stuyedeyed / Town Criers / Faux Furrs
Empty Bottle 8:30PM doors $10 tix.
Choral Reefr / Sophagus / Hitter
SleepingVillage 9:30PM $5 Cover.
WEDNESDAY December 12th
Haley Fohr
The Hideout 9PM $7 tix.
Jessica Moss / Brian Case / Black Duck
Empty Bottle 8:30PM doors $10 tix.
Quickly, Quickly / Luminate
Schubas 7PM $12 tix. ($15 door)
Roosevelt
Bottom Lounge 7PM $18 tix.
See you at the show Chicago!