Editor's Note
Hey there Surfers! Hope you all had a great Turkey Day! We scooted off to Toronto for the week but are back and ready to finish out the year in this snowy Chicago wonderland. On Monday, we caught the Dumpster Tapes 5th Anniversary Party at The Empty Bottle with four local heavyweights, and JCB ventured to Lincoln Hall to catch Deal Casino at a packed show. We've got all the notable new releases and singles from the past couple weeks including new records from Wume, The Funs, Axis:Sova, Jacco Gardner and more. Along with new singles from local rappers Saba and Vic Mensa, plus singles from Girlpool and a taste of the collab between Karen O. and Danger Mouse that clocks in at nine minutes! See you next week Surfers, and enjoy the blizzards before the frigid air settles in soon!
Keep Seeing Live Music!
KPL & JCB
CAFE RACER /GIRL K / EASY HABITS / FAUX FURRS
DUMPSTER TAPES 5TH ANNIVERSARY
PARTY
The Empty Bottle
November 26th
Rob McWilliams (bass) and Michael Santana of Cafe Racer / all photos by KPL

Local labels can make or break a scene, and Dumpster Tapes has been fostering elements of Chicago's DIY scene for five years now. They've put out cassettes (and digitals of course, this is 2018) for tons of local talent including Laverne, Cut Worms, Mia Joy, Glyders, Peach Fuzz, Flesh Panthers and so many more. Check out their collection of tapes and downloads! And in celebration of half of decade of their DIY spirit, they put on a Free Monday showcase at The Empty Bottle! Four of Chicago's up and coming acts were on hand to entertain a young, energetic crowd that revolved as the night progressed, each getting their fans up front and center.
Faux Furrs were about to begin when we arrived. We quickly saddled up to the bar for an Old Style before grabbing a spot in back just as they launched into their dreamy surfer-drenched psych rock. As with most bands of this nature, the drums and bass hold down the sound, and Ryan Shuck and Lena Rush were up to the challenge. Rush's note slides were perfectly timed with Shucks backbeats, laying the foundation for the guitars to shower the tunes with melody and the synth to dump a layer of fuzzy chords across it all. The whole thing fits together in dramatic fashion. Ryan Deffet's vocals blended right in, becoming just another instrument on stage, and their extended jams of blissed out psych were a highlight of the evening. Their new EP Canopy is worth a listen!
Easy Habits's bluesy rock was the perfect prescription for clearing the air of the psychedelic haze left behind by Faux Furrs. The power-trio wished Dumpster Tapes a happy birthday by starting the set off with a version of The Beatles "Birthday". A theme that they continued through the rest of the set, punctuating nearly every tune with the famous lick. In an evening filled with plenty of fuzz, it was a relief to have a bit of straight ahead garage rock. For the last couple of tunes, they welcomed Ryan Zombotron of Flesh Panthers up on stage to blow the harp, which fit perfectly with the trio's blues-based rock riffs. If you're into power garage rock, you need to give Greetings From… a listen.
Kathy Patino began Girl K a couple years back as a solo project, but it has since morphed into a full band for which she uses to impart her lyricism and perspective on the world. A powerhouse of personality in a small package, Patino's confessional indie rock avoids some of the over-sentimentality that can plague the genre. She exudes confidence and a sense of purpose from stage, like sharing these tunes is a mission that must be accomplished; and as they launched into the end jam of new single "Dog Year Lungs", it became clear why they are on their way up in the scene. Recently opening for acts like Madeline Kenney and Thin Lips, it's no secret that 2019 is going to be a big year for Girl K. Just ask the dancers who filled half the floor on Monday.
Speaking of way up, Cafe Racer lifted us all on its shoulders and ran up the musical mountain. This psych-rock wall of sound created by the triple-guitar threat of Andrew Harper, Michael Santana and Adam Schubert (who blend, mold and distort through and around each other) is overwhelming at its peaks and mind-numbingly beautiful when they all meld into one. Elise Poirier wrecked her kit with every downbeat, sticks flying up and down with forceful intent, and Rob McWilliams stood politely in the corner, keeping the low end grounded with his bass, the only predictable thing within Cafe Racer's sound. It served as something to hang onto while the guitars swirled and built around you before crashing into walls of feedback and effects. Rumor has it they'll have new tunes coming in the Spring; till then check out last winter's Famous Dust. But to get the full effect, you've got to see 'em live. Check them out at Cole's next Saturday, December 8th!
Thanks to Dumpster Tapes for the killer showcase, and here's to many more years of releasing quality local talent!
-KPL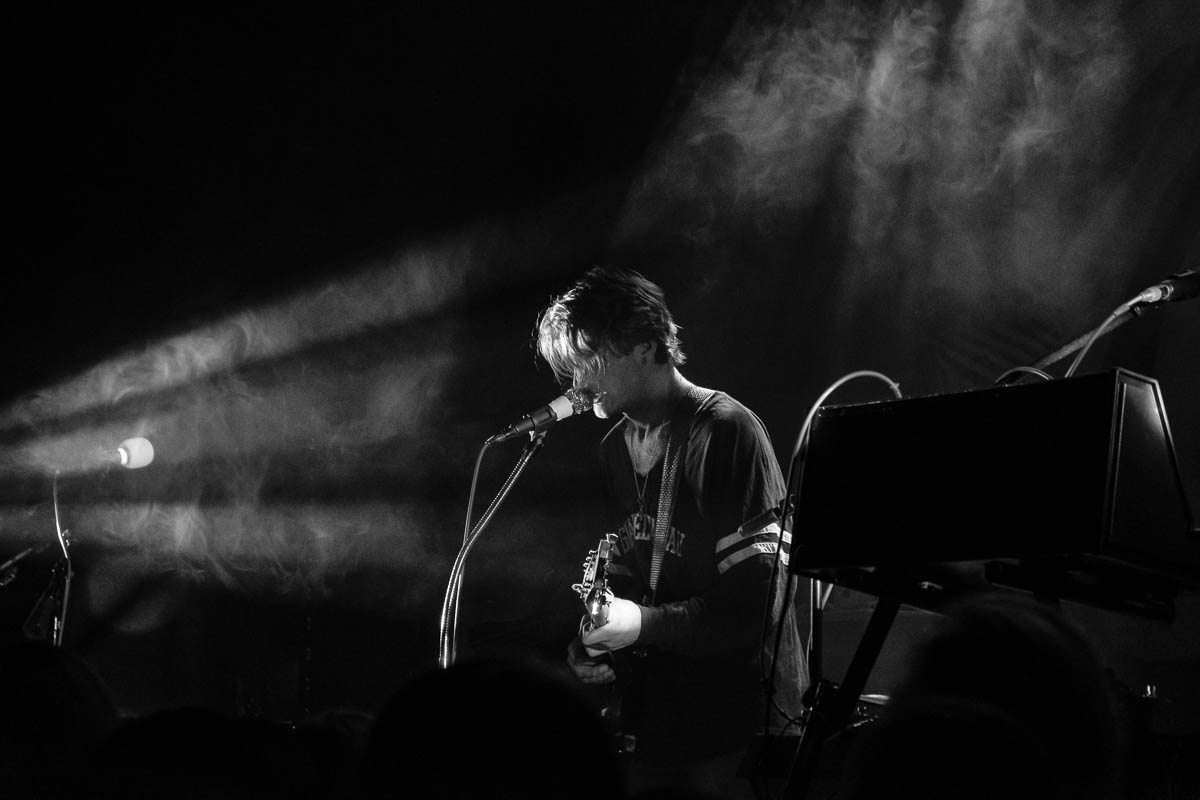 Lincoln Hall
November 20th
Deal Casino / all photos by JCB

Asbury Park natives Deal Casino are riding high in 2018. They've played about a gazillion shows, including their first trip through the lovely Midwest, and released their second proper LP, LLC. This album comes just a year after their self-titled debut, with a variety of EPs to keep the buzz strong. We had a chat with the quartet before they stormed Lincoln Hall last Tuesday, which you can catch up here.
Before I get anywhere, there was some confusion at Lincoln Hall. First, the show was listed as starting at 7pm. While not as tardy as Empty Bottle, Lincoln Hall is usually pretty good about keeping the waits minimal. I've never, however, seen a show start early at this venue. But when I showed up at 5 to, I'd missed about 10 minutes of their set. Even the door guy was a bit nonplussed. Second, there was confusion around my photo pass – both between staff and myself. While I was allowed to continue shooting Deal Casino, I became under the impression that I was to leave after their set. Jury's still out on if I was just supposed to stop shooting, but regardless, I won't cover Badflower or The Wrecks here.
Sorry, folks.
I must have been the only one, aside from the door guy, that didn't get the memo about the early start time. The Hall was packed with fans, and I'd normally say it was for the closing bands but it felt like I was listening to music in surround sound. Everyone was singing along with frontman Joe P and shimmying to Jon's bass. The sound itself is always first and foremost for me, and Deal Casino has the sense of balance necessary for mainstream 2018 indie rock. Subdued, yet teeming with an underlying raw power, they remind me of a mix between early Kings of Leon (Taper Jean Girl, ya heard?) and, dare I say, Coldplay (is that ok in 2018? Can I reference Coldplay in a positive way?). It's a balance, guys. You need to know when to blast the strobes on stage while devolving into a dissonant whirlwind, and when to teach your new fans the lyrics they can sing along to. You need to know when to chit chat with the audience, and when to climb on top of the amp and play a final note as you jump off.
However, there needs to be an earnest feeling to these ticked boxes. I wrote a review earlier this year about a band lampooning what a good live band is. Deal Casino is not that band. They're genuinely having a good time discovering what their sound is, and watching new fans emerge from a sea of cellphone illuminated faces. They've been busy the last few years with scattered EP releases, with each serving as a taste of that evolving sound, and I hope they keep this up. Deal Casino is a band that I'll keep an eye on going forward.
As mentioned in our interview in ISSUE #36.5, Deal Casino lives together in New Jersey, and that proximity has translated well to their live performance. The band is in time with each other to a point often only seen in legacy acts. This on stage chemistry comes from years of constant practice; the band famously played nearly every week in their hometown in the years leading up to their debut.
I haven't connected the titles with the music yet, which is notoriously hard for me with any band, but the sound plays out well live. If you're looking to dip your toes into Deal Casino's water, might I suggest the following:
· "Marley" – Funky track from their recently released LLC. Normally, bands experiment in the middle of albums and this is no different. Falsetto vocals, soaring chorus, and a bouncy melody lead to an infectious 4 minutes. It's not a single, but it'll stick with you.

· "Color TV" – Lead track from LLC, it reminds me of The Pixies' "Where is my Mind?". Both in lyrical content, vocal inflections, and driving, heavy downstrummed chords.

· "Halley" – Off their 2015 EP, Nika, this is the early aughts indie rock that first grabbed my attention – hence, earlier Kings of Leon reference.
-JCB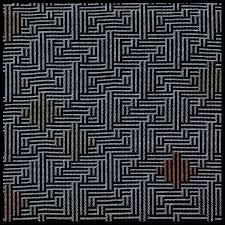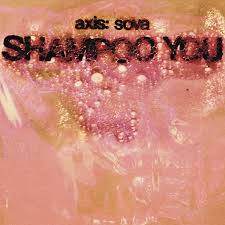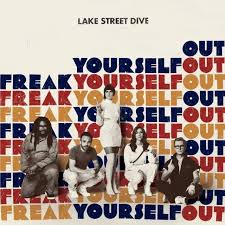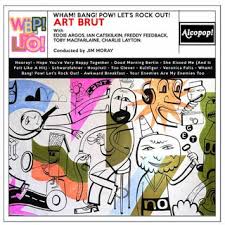 Wham! Bang! Pow! Let's Rock Out!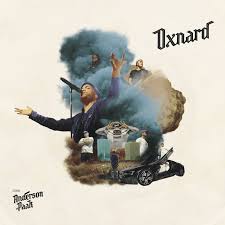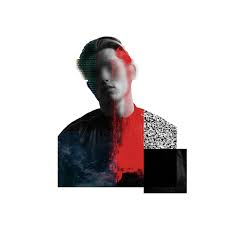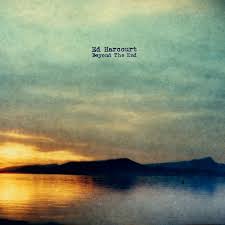 The Black Light
(20th Anniversary Edition)
WHAT WE'RE JAMMING TO THIS WEEK
Saba , IDK
Beautiful Smile
Karen O. , Danger Mouse
Lux Prima
Earl Sweatshirt (feat. Navy Blue)
The Mint
Greensky Bluegrass
All for Money
Cults / Hope You Found What You've Been Missing
Broods / Everything Goes (Wow)

Meek Mill / Oodles O' Noodles Babies

Lo Moon / For Me, It's You

Sneaks / Money Don't Grow on Trees

Starcrawler / Hollywood Ending
The Regrettes / Poor Boy

Gerard Way / Getting Down the Germs

Billie Eilish / come out and play

A$AP Rocky / Sundress

Betty Who / Between You & Me

Ari Lennox / No One

Carlile / Better Suitor
NEW RELEASES WE MISSED LAST WEEK
Phish / Kasovt Växt: í rokk (Live) / Phish
The masters of jam pulled a fast one on their fans this last Halloween. Usually for the second set of their three set Halloween show they don a musical costume and become a band of the past. This year they invented a fictional euro-synth rock band, complete with ten new songs and a playbill containing a fake bio of the band. It was a prank of epic proportions, and this new mastering of the set is just as good as any actual set the band plays. It's a classic Phish move and is now on record for future fans to enjoy.

-KPL

They were just here a couple months back and will probably not be back in the area till late summer.
THIS WEEK'S RECOMMENDED NEW RELEASES
Songs: Ohia / The Lioness (Deluxe Edition) / Secretly Canadian
Jason Molina left us a beautiful legacy of tunes after passing away far too early. This deluxe edition of his classic 2000 album, The Lioness, contains many outtakes and unused session tunes from the tortured soul of a true romantic. If you've never listened to his tunes start here and then explore the rest of his catalog. It's worth every moment.

-KPL
The Marked Men / On the Other Side / Dirtnap Records
Power pop legends The Marked Men have gone on record as saying a new album will never happen. But with the collection of singles from 2003-2010, "On the Other Side", they've created a wonderful introduction for new listeners that will never get to hear anything new. It's bittersweet, since the record is killer. The frantic hooks from Mark Ryan and Jeff Burke don't sound old at all. In fact, they only further root the band's legacy. Many bands have tried to ape the three-chord, chugging sound The Marked Men destroyed, but these 16 songs are the real deal. Including previously unheard tracks, "Disappear" and "Go Cry", there isn't a dull song on the album.

-JCB

While no new music will be coming, they do get together for the occasional show. They'd fit right at home at Riot Fest, so hopefully this release is a sign of more to come.
Brainfeeder X / Brainfeeder
Flying Lotus founded the Brainfeeder imprint in 2008. This being the tenth anniversary, they have released this compilation of retrospective and new tunes from many of the artists that they have signed or worked with over the years. From big names like Thundercat, TOKiMONSTA, Badbadnotgood and, the man himself, Mr. Flying Lotus, to up-and-comers Ross From Friends and Daedalus, this is a flashback to the future of music. (Yeah, you read that right, it's what we mean. A flashback to the future of music)

-KPL
Leikeli47 / Acrylic / Hardcover , Sony
An instant classic. Period. If you disagree then you don't understand. The anonymous, Brooklyn-based rapper (she never appears without her signature ski masks) has produced one of the best hip hop albums of the year. Spanning from Trap to Drill to Dance Hall to Old School beats and rapping about everything from gang life, the pressures of black beauty, smoking weed (of course), the art of hip hop and beyond. No subject is taboo, including depression and societal pressures. Infinitely listenable and likeable, her star is on the rise. The only question is, how long can she stay anonymous?

-KPL

She is currently not touring.
Dirty South / darko / Phazing
Dragan Roganović has produced another phenomenal record (his second one this year) of deep-cut house music that is sure to get a party started. The Serbian-Australian producer has been spinning tracks like these for fourteen years but has really started to come into his own with this year's releases.

-KPL

He has no upcoming Chicago dates.
Allan Rayman / Harry Hard-On / Universal , 512 , KIDinaKorner
The Toronto-based singer/songwriter has been labeled the "most mysterious man in modern music", and his third full length does nothing to dissuade the moniker. A very 80's influenced combination of synth pop and blues rock, this record should launch him into popularity but may go unnoticed in the crowded holiday scene. Hopefully it gets its due. Check it out for yourself.

-KPL

Touring Europe at the moment we hope he comes back to America and hits Chicago soon.
My Brightest Diamond / A Million and One / Rhyme & Reason
Shara Nova has collaborated with such vaulted names as Sufjan Stevens and The Decemberists, but as My Brightest Diamond, she takes her love of indie pop and choral music (she is also a composer) and combines them into a sweeping atmospheric synth pop beauty of a record.

-KPL

She is opening for Stars at The Metro next Wednesday December 5th. Tix are $27.
Glim Spanky / LOOKING FOR THE MAGIC / Universal , Virgin
Japanese rock with heavy 60's and 70's psychedelic influences. If you're looking for an intense and insane experience, or just a record to blast and annoy your coworkers who only like radio rock, you've come to the right place. This record is excellent.

-KPL

No Stateside shows are set at this time.
MORE NOTABLE RELEASES
Ryley Walker / The Lillywhite Sessions / Dead Oceans
The local singer/songwriter is playing The Empty Bottle on December 28th with Ohmme and Ben Lamar Gay opening. Tix are $15.
Various Artists / True Stories, A Film By David Byrne: The Complete Soundtrack / Todomundo , Nonesuch
Andrew McMahon in the Wilderness / Upside Down Flowers / Fantasy , Concord
The former frontman for Something Corporate and Jack's Mannequin is hitting The Riv on March 2nd. Tix are $37 - $125.
J. Period / The Live Mixtape (#Top5MCs Edition) (DJ Mix) / Dubset
The Good, the Bad, and the Queen / Merrie Land / Studio 13
Glen Campbell / Sings For the King / UMG , Universal
Rolling Stones / Beggars Banquet (50th Anniversary Edition) / ABKCO
The Stones are coming to Soldier Field July 21st and 25th. Tix go on sale this Friday at 10am.
NOTES & ANNOUNCEMENTS
SAVE THE HIDEOUT!!! GO TO THIS MEETING!!!

If you missed the meeting we mentioned a few weeks ago, you still have a chance to voice your concerns, and attend another community meeting regarding Lincoln Yards. The Tribune gives a nice synopsis of what has happened so far in the planning process.

The Hideout tweeted - Big news! Independent venues are banding together to save Chicago's indie music scene from the #LincolnYards megaproject. Join us as we form our new alliance to tell the city to #DelayTheTIF — 5:30 THURSDAY at Park Community Church, 1001 N. Crosby St.
****
THURSDAY November 29th
Laura Jane Grace and The Devouring Mothers / Cory Branan / Fred Thomas
Lincoln Hall 6:30PM $25 tix.
Doug Paisley / The Other Years
The Hideout 9PM $12 tix.
Carbon Tigers / Burkes / Paul Moody & The Revelators
Sleeping Village 9PM $10 tix.
Makaya McCraven
South Shore Cultural Center 8PM doors SOLD OUT
Aqueous / Lunar Ticks
Chop Shop 8:30PM $15 tix.
Nathaniel Rateliff & The Night Sweats
Aragon 7PM $65 tix.


FRIDAY November 30th
Wume / TALsounds / HUJO
The Hideout 9PM $10 tix.
Sports Boyfriend / Ruins / SPVD
Schubas 9PM FREE.
Sidewalk Chalk / Lowdown Brass Band / Dynamo
Chop Shop 8PM $12 tix.
Ganser / Big Bliss / Brazz Calf / The Hazy Seas
The Burlington 9PM Cover.
The Regrettes / Welles / Micky James
Subterranean 7PM SOLD OUT
Mewithoutyou / The World Is A Beautiful Place & I Am No Longer Afraid To Die / Hold Down The Ocean
Lincoln Hall 8PM $20 tix. ($25 doors)
Carlile / Emily Blue / People Museum
Sleeping Village 9:30PM $10 tix.
An Immersive Art Experience with Jen Stark and Empress Of / Injury Reserve
House of Vans 8:30PM FREE w/ RSVP.
Phosphorescent / Liz Cooper and the Stampede
The Vic 8PM $25 tix.
Keys N Krates
Bottom Lounge 9PM $18 tix.
The Way Down Wanderers / Growler / Amoramora
Cubby Bear 8:30PM $10 tix.
The Right Now
Untitled Supper Club 8PM FREE with Dinner Reservations.
SATURDAY December 1st
Mutual Benefit / Gabi
Empty Bottle 8:30PM doors $13 tix. ($15 doors)
Brendan Kelly / RIK / Dan Tinkler
Sleeping Village 8PM $13 tix.
Helena Deland / Gia Margaret
Schubas 9PM $12 tix. ($14 door)
Little Miss Ann Band
The Promontory 11AM $10 tix.
Mr. Dave Music 4th Annual Holiday Jamboree
Lincoln Hall 11AM $15 tix. (FREE under 1)
SUNDAY December 2nd
Wonky Tonk / Sunny War
Empty Bottle 8:30PM doors $7 tix. ($10 door)
NOVA ONE / Fauvely / Kachi / Dorsia
Subterranean (Downstairs) 8PM $8 tix.
Elley Duhé / Tatiana Hazel
Schubas 7PM $10 tix. ($12 door)


MONDAY December 3rd
Parquet Courts / Combo Chimbita
The Vic 7:30PM $28.50 tix.
Marissa Nadler / Johanna Warren
Schubas 8PM $13 tix. ($15 doors)
TUESDAY December 4th
H.E.R. / Bri Steves / Tone Smith
The Riv 7PM SOLD OUT (But there are plenty of tix on third party sites!)
Moon Ruin / Fernando House / Jessica Risker
The Empty Bottle 8:30PM doors $8tix.
Flasher / Public Practice / Gong Gong Gong
The Hideout 9PM $8 tix.
WEDNESDAY December 5th
Birds of Chicago
SPACE 7:30PM $20 - $40 tix.
KIMBRA / Dawn
Thalia Hall "In The Round" 7:30PM doors $25 tix.
Peter Bjorn & John / Talos
Lincoln Hall 8PM $20 tix. ($22 doors)
Esperanza Spalding
The Vic 8PM $35 - $50 tix.
See you at the show Chicago!