Editor's Note
Hey there Surfers! Welcome to issue #36, approaching the end of the year with all the speed we can handle! This week we hit up Nnamdi Ogbonnaya and Sen Morimoto at Empty Bottle; as well as Dirty Projectors with one of the last Wei Zhongle sets at Sleeping Village. There were plenty of releases last week including local acts Laura Jane Grace's solo record, psych pop from J. Fernandez, surf punk rockers Bleach Party, and rappers CupcakKe and Smino. It was a massive release week for Chicago! Next week will be an abbreviated issue coming out on Tuesday morning. Keep on the lookout! Happy gearing up for the Turkey Day surfers. The end of the year is nearly here!
Keep Seeing Live Music!
KPL & JCB
Nnamdi Ogbonnaya / Sen Morimoto / Glitter Moneyyy
The Empty Bottle
November 9th
Nnamdi Ogbonnaya / all photos by KPL

Going to see a trio of some of Chicago's most fresh acts was the perfect way to spend a cold ass night last Friday at The Empty Bottle. The sold out warmth permeated the classic venue, as Nnamdi Ogbonnaya returned home after a fall nationwide tour. After making a splash at Pitchfork this summer, it was a joy to once again take in his genre bending rock, which had fans clambering each time he leaped into the crowd during his incendiary set. But we're getting ahead of ourselves.
First came the raunchy, irreverent hip hop queens Glitter Moneyyy. The Chicago duo of Queen Trashley and TayyySlayyy have been banging stages around town for a couple years, and it's easy to tell what draws fans back. These two are never afraid to take it too far. From insisting they have relationships with their suction cup dildo in "SCD," to lauding their love of weed in "Smoke Until You Die," their easily chanted chorus and bopping beats made for a dancing scream of audience participation. By the end of their rowdy set they had made many new fans, all of us yelling along to the chorus of "I'm Fucking Pissed." You can check out their irreverentes here.
Onto something completely different, as Sen Morimoto's trio took the stage. The producer/saxophonist/vocalist/rapper made a splash this May with his debut full length Cannonball!, and accompanied Nnamdi on the last leg of his tour. The label jazz-rap has been slapped onto his music, but it really is so much more than that. Born in Japan and raised in Massachusetts, he now considers Chicago home. Over the years, he has developed into a fantastic solo artist who, just last year signed to, and now helps run, local imprint Sooper Records. Bounding onstage with his signature long hair in top buns and wearing baby blue coveralls, the slight musician was joined by Ryan Person drummer and bassist Dejon Crockran, who were a perfect fit for the stop and start jams that Morimoto lays down. By mid-set the hair was down, and he was laying out his smooth rhymes right into the front row. With a glance around, it was clear he had us all in the palm of his hand. The end came far too soon, but he does only have one record, so eventually he would have run out of tunes. Regardless, we believe he probably could have gone on all night. Check out Cannonball!
By the time half the crowd came back in from their freezing nicotine fill, we were all packed into the front in preparation for Obgonnaya to begin. For nearly a decade he has been a part of the local music scene, and boasts being a member or former member of over twelve acts. If nothing else the man is prolific, as a busy musician, founding Sooper Records in 2016, and being everywhere (seriously, we spot this dude a couple times a month just biking around town). His soulful genre less rap R&B style is at once intense and funkified. He raps and sings over some mathy rock funk madness that had us all moving up front. By the time he took his first jump into the crowd we all were in for the duration. Ending on hit "let gO Of my egO" he made one last jump into the audience as they made room for him to dance around with them to the frenetic beats. Check out his catalog here. It will not disappoint.
-KPL
Dirty Projectors / Wei Zhongle
Sleeping Village
November 11th
Dirty Projectors / all photos by KPL unless otherwise noted

"Damn, that's a ton of instruments on a tiny stage" was our first impression when entering Sleeping Village's venue space for the first of three sold out nights of the Dirty Projectors. With both the Projectors, and the much smaller local openers Wei Zhongle respective set ups, the stage was jam packed. Enough to spark a comment from Rob Jacobs, Wei Zhongle's frontman, mid set: "We're packed in like four shrimps up here." In any case, it was a bittersweet opening set, as it was the first in the last run of Wei Zhongle shows. Deciding this was their last run together, they played the entire unreleased final album Magic Eye, and it was an experience indeed (they played their other two albums on the subsequent nights). Jacobs' vocals float on top of the killer beat laid down by Ryan Packard on drums, and Alex Perkolup on bass. The odd time signatures and bursty style were perfect for Curt Oren to lay down some crazy sax licks on top of it all. It's a shame that they have to call it quits, but the multiple lineup changes over seven years must have founder Jacobs needing a break from these quirky and quality tunes.
As Wei Zhongle and crew cleared the stage, and the large amount of Dirty Projectors' instruments was line tested, the anticipation grew as the band finally took the stage after a poem from Chicago music scene institution Thax Douglas. They launched into their mind blowing set dominated by newer material like "That's A Lifestyle" and "Break-thru" off newest record Lamp Lit Prose. One thing David Longstreth, the mind behind Dirty Projectors, knows how to do is structure a performance. He even weaved his tuning in so the music never really stopped unless he wanted, and each female member of the band (Felicia Douglass, Maia Friedman, and Kristin Slipp) had their moment at the mic, subbing in for guests on the album versions, former members, or their own moments from the records, with seamless perfection. When all three harmonized with Baldwin on "I Feel Energy" and that calypso beat dropped it was impossible not to get your hips moving. He didn't entirely shy away from the old material getting into good versions of the old classics which just made the evolution of this act all the more interesting. After getting back on the road this year their chops are through the roof; Sleeping Village was a great venue for a three night run by these preeminent indie rockers and we hope they host more events like this in the future.
-KPL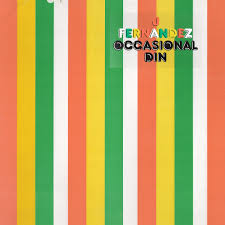 Laura jane grace & the devouring mothers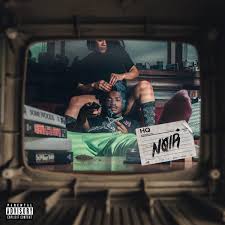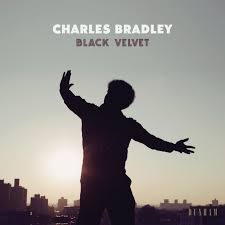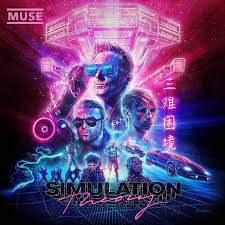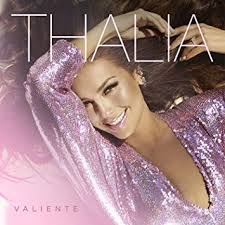 The White Album (50th Anniversary Edition)
WHAT WE'RE JAMMING TO THIS WEEK
Saba , Xavier Omär, Mick Jenkins
Stay Right Here
Ice Cube
Arrest the President
Nilüfer Yanya
Heavyweight Champion Of The Year
The Marías , Triathlon
Drip
Smashing Pumpkins / Knights Of Malta

Earl Sweatshirt / NoWhere2go

Sasha Sloan / Older

Little Dragon / Lover Chanting EP

The Fever 333 / BURN IT

Panda Bear / Dolphin

THEY. / Fireside / Mind of a Genius , Warner Bros.
THIS WEEK'S RECOMMENDED NEW RELEASES
The Glands / Double Coda / New West
Talk about the long awaited posthumous record! The unfinished but still fantastic final record from The Glands, whose mastermind Ross Shapiro died from lung cancer in 2016 at age 53. There was a time that this band stood at the edge of fame, but the years passed after their excellent self titled second record in 2000 and what was built on so much promise collapsed into indie obscurity. Now friends and family have brought those final recordings, meant for the third record, to the world. Twenty three tracks of some of the best late nineties style indie rock we will ever have. Shapiro may not be with us in body, but his spirit lives on in these glorious tunes.
Lil Durk / Signed To The Streets 3 / Alamo , Interscope
It's been quite a year for Chicago MC Lil Durk. He left Def Jam in March, dropped the Just Cause Y'all Waited mixtape weeks later, and signed to Alamo Records by late summer. He now brings us his most mature and serious work to date. It's still filled with trap and drill with all the trimmings those genres bring, but there is new found heart here that just was surfacing in his previous work. If you're a hip-hop head give this one a spin.
He currently has no Chicago dates on his slate.
RAYS / You Can Get There From Here / Trouble In Mind
A wonderfully genuine lo-fi indie effort from the Oakland based quartet, who added some keyboards since their self titled debut last year that really add to the early New Wave feel they were pressing towards. Out now on local imprint Trouble In Mind you should really support these cats. Take a listen, they are going places.
They have no current plans to tour the Midwest. We'll let you know if that changes.
Jeff Goldblum & The Mildred Snitzer Orchestra / The Capital Studios Sessions / Decca , Universal
Ok, so Jeff Goldblum hosts a weekly jazz variety show at Rockwell Table and Stage in LA (he plays jazz piano, by the way) when he's not working. And Capitol producer Larry Klein recreated the atmosphere of the Rockwell (down to the buffet) inside of Capitol studios for this one of a kind recording. If you're a fan of jazz or just of the man himself this one is worth your time. A genuine crowd pleaser.
They almost never play outside of LA. Despite a few London shows they have no other dates planned.
Meg Baird , Mary Lattimore / Ghosts Forests / Three Lobed
Indie folk vocalist Meg Baird has already had a prolific solo career. And, as a member of Espers and Baird Sisters, it's a wonder the Philly singer/songwriter and premiere haunting vocalist had time for anything else. But when avant harpist Mary Lattimore comes calling you say yes. The result is six tracks of pure perfection. A peaceful record, made for those snowy days that will soon envelope us all.
They did a short tour in support and are doing a smattering of shows but no Chicago dates as of now.
Umphrey's McGee / BeSides (It's Not Us, It's You) / Nothing Too Fancy
For the true fanatics of the jam masters comes BeSides, the semi-local bands third release this year. Collecting all the contect, and a bit more, that didn't end up on their studio LP's, It's Not Us and It's You. A seemingly double album that was instead released one at a time. For a band who's last true studio recording was 2014's Similar Skin, they had a mountain of material they had been perfecting onstage for years and just had to get it all out there. If you're a fan you've heard all of these tunes live, but there are some great alternate versions here that really give some insight into a few of these jams.
This eternally touring sextet will be back through soon enough. They try and hit Chicago once a year.
teddy<3 / LillyAnna / Whatever
Former teen idol Teddy Geiger returns after years songwriting for other pop stars and transitioning last year with a rather amazingly deep synth pop gem that really strikes a chord. Named after an alter ego she once used online, LillyAnna might as well be considered a debut. The first record by teddy<3. May we have more please.
She is currently not on tour. We'll let you know if she books a date here. We'll want to be there too.
Tom Adams / Yes, Sleep Well Death / Kowloon
This Berliner by way of Cambridge has tunes that lull you into submission with their beauty and then explode in your face with climaxes of sound. It's post-rock fervour mixed with folk piano gorgeousness and it all works. All of it.
No stateside dates for Adams anytime soon.
Architects / Holy Hell / Epitaph
On the edge of worldwide fame, this British metalcore band lost their heart in founding member Tom Searle. They return with the year's most gut wrenching record, exploring their travels through grief and beyond. A fitting tribute but also a phoenix story, as Architects now begins its next chapter.
They are launching a Euro tour this winter and we're hoping for a summer stint in the states.
Aloe Blacc / Christmas Funk / Aloe Blacc
What better way to toss the tinsel on the tree than with a little funk in your life. This is the best idea for a Christmas album that we have heard in years and it's tongue in cheek flavor makes all the difference.
There are no current Chicago dates coming for Mr. Blacc.
Fleet Foxes / First Collection 2006 - 2009 / Sub Pop
Early recordings from the massively respected folk rockers. Includes their first self titled record, the Sun Giant EP, the rare The Fleet Foxes EP and B-Sides & Rarities. There is nothing else to say. This is the beginnings of one of the most critically acclaimed bands of the last decade. If you're a fan the collection is available at Sub Pop's Mega-Mart.
They've been through Chicago several times the last few years, we don't expect them anytime soon.
MORE NOTABLE RELEASES
Rhett Miller / The Messenger / ATO
The Old 97s frontman is coming by SPACE on his solo tour December 20th. Tix are $25 - $45.
Steve Akoi / Neon Future III / Ultra
Njomza / Vacation / SinceThe80's , Motown , UMG
Objekt / Cocoon Crush / PAN
Kodie Shane / Young HeartThrob / Epic , Sony
Vessel / Queen of Golden Dogs / Tri-Angle
Jon Bellion / Glory Sound Prep / Capitol
Mon Laferte / Norma / Universal (Mexico)
Jimi Hendrix / Electric Ladyland (50th Anniversary Edition)
NOTES & ANNOUNCEMENTS
Holy Shit, Surfers! Pitchfork and The Art Institute of Chicago just announced Midwinter Fest. A specially curated fest meant to mix art with music. It sounds like there will be performances all over the museum amid the classic and modern art they have on display. Some surprise guests are promised but the lineup already released is utterly ridiculous. Tickets go on sale Friday!
****
(There are tons of SOLD OUT shows this week that we did not include on this calendar)
THURSDAY November 15th
Cursive / Campdogzz / Meat Wave
Thalia Hall 7:30PM doors $20 - $25 tix.
Sun June / V V Lightbody / Jessica Risker
The Hideout 9PM $10 tix.
Matthew Dear / TALsounds / ABSTRACT SCIENCE DJs
Sleeping Village 9PM $20 tix.
Roxwell Kid / Slow Mass / Bow & Spear
Beat Kitchen 8PM $13 tix.
SATURDAY November 17th
Typesetter / Kali Masi / Bong Mountain / Fall Classic
Sleeping Village 8PM $10 tix.
The Sea and Cake / Michael Vallera / Gia Margaret
The Empty Bottle 7PM doors $18 tix.
Turkuaz / Andy Frasco and the U.N.
Park West 9PM $20 tix.
EGI / Magic Beans
Bourbon on Division 9PM Cover
Pixel Grip
Cole's 10PM Cover
SUNDAY November 18th
Yowler / Mia Joy / Sorespot
The Empty Bottle 8:30PM doors $10 tix. ($12 door)

MONDAY November 19th
Young Fathers / Algiers
Bottom Lounge 9PM $18 tix.
John Maus / Death Valley
Thalia Hall 7:30PM doors $20 - $25 tix.
Paul Moody and The Revelators / Minor Moon / Brendan Losch
The Empty Bottle 8:30PM dors FREE
TUESDAY November 20th
How to Dress Well / JSPH
Sleeping Village 9PM $15 tix.
John Maus / Death Valley
The Empty Bottle 8:30PM doors $20 tix.
J. Mascis / Luluc
City Winery 8PM $38 - $52 tix.
The Wrecks / Badflower / Deal Casino
Lincoln Hall 7PM $16 tix.
WEDNESDAY November 21st
J. Mascis / Luluc
City Winery 8PM $38 - $52 tix.
Pale Waves / Kailee Morgue / The Candescents
Bottom Lounge 7PM $17 tix.
See you at the show Chicago!