Editor's Note
Welcome Surfers to issue #35. It was a busy week around Chicago as we caught locals Varsity and Clearance at Sleeping Village, folker Shawn James at SPACE, the killer double bill of (Sandy) Alex G and Half Waif at Thalia Hall and our newest contributor NBL caught Juanes at House of Blues. It was a great local release week yet again with a new singles from favs Dehd and Varsity, and emo punks Mollow dropped a new EP. We've also got reviews of new records from Gabby's World, Hiss Golden Messenger, Action Bronson, Vince Staples and more. Another deep issue. It's become a habit. Enjoy this one Surfers and we'll see you next week! Same surf time, same surf site.
Keep Seeing Live Music!
KPL & JCB
(Sandy) Alex G / Half Waif / Beach Bunny
(Sandy) Alex G / all photos by KPL

This trio of indie rock's finest drew us to Pilsen on a rainy Sunday for an evening of excellent tunes. Fresh off some Juicy Lucys and High Lifes downstairs at Punch House, we ascended to a rather empty venue. We wondered where everyone was as it was just a few minutes before show. Commenting to the bartenders that we didn't think it would be very busy night, they replied, "It's early still." And, as always, they were right. "Trust Your 'Tender" is a mantra we should all take to heart.
As local indie rockers, Beach Bunny, took the stage, the crowd started to file in; but things didn't really start to pick up steam until way later in the evening. Those that showed up late missed out on a killer set from the young upstarts as they ripped through a good portion of their new EP,Prom Queen. They also dug into some old favorites including "6 Weeks" and "Jenny". We've caught these bubbly indie rockers a couple times recently, and their energy is infectious. Lili Trifilio commented after a few tunes, with a wide grin: "We were talking backstage and we think this is the biggest venue we've ever played. I have a Public Speaking final coming up so this is getting me ready," she giggled before launching into the excellent "Painkiller". She's been around since 2015, added a full band back in 2017 and hasn't looked back since. We're really looking forward to what Lili and the guys have in store for us in the future. For now check out the fantastic Prom Queen EP.
We've been been excited to check out Half Waif since we heard that she permanently split from Pinegrove to concentrate on her solo project. This tour marked Nandi Rose Plunkett's first full solo run (she had been previously been playing with a trio as Half Waif), and it was rather defestantingly beautiful. After line checking, she made the milling crowd wait a full fifteen minutes before slinking out on stage behind her rig. But all was forgiven as soon as she launched into "Silt", off this year's wonderful record Lavender. The room melted away, and the other six hundred or so watching faded from our perception. It was just the two of us and her swooning sounds and deep vocals transporting an intimacy into one of the city's largest club rooms. Her hands moved deftly from keys to synth to computer with measured accuracy, and as the set progressed, it was clear she was born to perform this way. Emotive and affecting to the core, her performance was one of the best of the year. (Which is saying something because we see hundreds.) She ended her set and waved to the crowd commenting, "I'll be back at merch if you want to stop and say hello." It was like a coming out of a trance. The real world slowly seeped back into comprehension, and the noise of the crowd brought us back from the edge of awareness. We highly recommend checking out this years album Lavender and trying to catch her the next time she hits town.
Last year's record, Rocket, propelled (Sandy) Alex G further into the indie-public consciousness and garnered him a Pitchfork slot this past summer. His rolling indie folk tunes were the perfect antidote to the rather cool-weathered fest this year. The large stage of Thalia seemed to dwarf him and the band at first, but by rocker, "Proud", (well, as rocking as Alex G gets), they had the crowd in their hands swaying back and forth to the swinging beat. He definitely didn't skimp on the material, playing a twenty three-song set that included a full retrospective of his career, containing tunes from nearly every album. He welcomed Half Waif to the stage for a tune, and her vocal blended perfectly with his clenched-jaw crooning. As the set progressed and the jams got deeper, Alex moved to his keyboard. A hush fell over the crowd as he went into a few of his quieter tunes, before rounding out the set with a stellar rendition of "Sarah". He mumbled, "Now we're gonna leave stage for a bit," and after a couple minutes of the crowd cheering; they were back for a four-song encore that included "Animals" and "Gnaw", which are both personal favorites. If you've never heard of Alex, you should check out Rocket first and work your way back through his deep catalog.
-KPL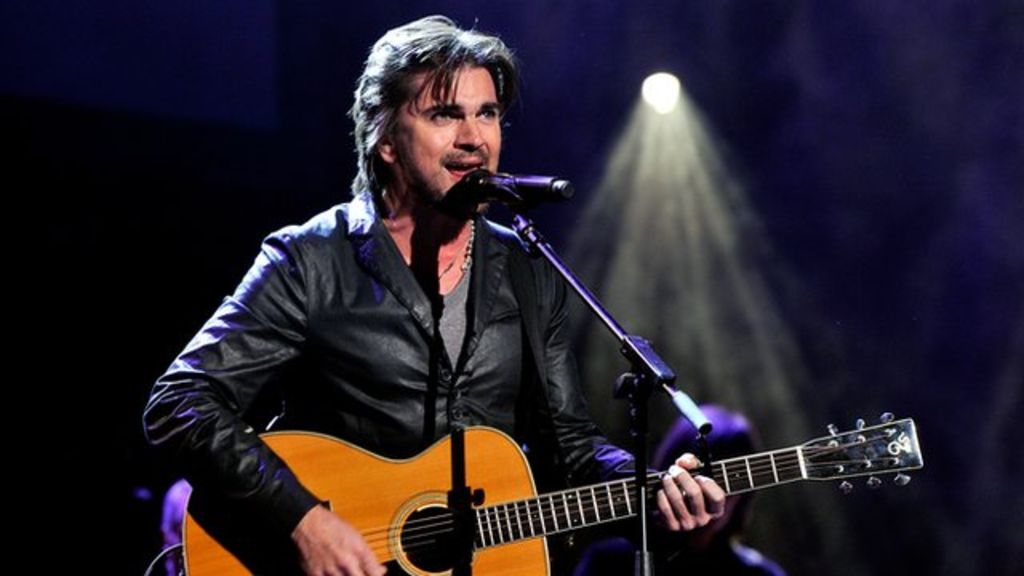 House of Blues
November 1st
Juanes / photo credit - www.bbc.com

Colombian rock artist Juanes has still got it, and during his sold out House of Blues show, he proved to be a great entertainer to fans old and new. The show opened with a video of an astronaut in space looking at a picture of his love at home, while the camera faded off onto a planet that resembled Mars. As the tour title, Mis Planes Son Amarte, scrolled along the screen, Juanes entered the stage with his band and began by playing most of his older hits like, "La Camisa Negra", "Es Por Ti", and "A Dios Le Pido". Fans who have followed him since his first album, Fijate Bien, know exactly what to expect at his shows. Juanes talked to the audience about his first time playing at the House of Blues many years ago when he started touring, and thanked his loyal fans for still coming out to see him and listening to his music. He also thanked the bands members of his 6 piece band and introduced them individually. After the introductions the show continued, the packed venue danced to "El Ratico"; a clear fan favorite. There were so many people with smiles on their faces, singing all the lyrics and dancing to the beat. He ended the show with a classical song, a cover of singer Juan Gabriel's "Querida". The crowd was singing and moving with him, appreciating the homage to an amazing singer. The concert was entertaining, and quite frankly, it went by too fast. The hour and a half show was filled with a well-thought-out compilation of his older music, newer music, and most memorable songs.
-NBL
Varsity / poppies / clearance
Sleeping Village
November 6th
Varsity / all photos by KPL

Election night was the backdrop of this week's $1 beer night at Sleeping Village: a weekly series of mainly local bands for a cheap $5 cover. This week featured local indie rockers Clearance and Varsity and New York based bedroom pop licks from Poppies, who were cruising through on a cross country tour. The largest turnout for this series we have experienced awaited as we arrived right at show time. Maybe it was the excitement over politics, or just the popularity of the two local bands that drew the crowd, but we hope the trend continues. This is the best deal in the city for live music, and we'd really like to see it keep going.
The Chicago quartet Clearance took the stage as the lights in the pitch black venue turned to deep purple. (We do have to say the lighting in SV has gotten much better the past few months, and their Lighting Designer is doing a fantastic job with what she has to work with.) Clearance's jangly, energetic indie rock was the perfect start to the evening. Mike Bellis vocals and fuzz-covered rhythm guitar skimmed over the heavy beats laid down by Greg Obis on bass, and Arthur Velez killed on his kit in back. While guitarist Kevin Fairbairn put out lick after lick, he was bent, doubled over his instrument as every emotion he had went into each song. "Destination Wedding" was a clear highlight, as they laid into a heavy jam toward the end with Bellis pleading "Despite your destination..." over and over while the band raged around him. If you get the chance to see them soon, take it. They are worth checking out. Unfortunately, they don't have any upcoming shows but we'll let you know when they announce one. Till then check out this years record At Your Leisure.
One advantage of SV's dollar beer night is the quick changeovers. Less than fifteen minutes passed before Poppies started into their melancholy pop-filled set. Don't get us wrong, that isn't a negative, they got us swaying on multiple tunes as May Rio's soft-around-the-edges vocals rode on top of Keith Rowland's down-tempo bass and the soft touch of Steven Whiteley's drums, while Ian Langehough and Rio's guitars swirled through the tunes. They played a set filled with new tunes they had just recorded, a few of which they hadn't yet played live. It was obvious some of them hadn't been completely worked out; but Chicago is a great guinea pig audience, except for the pesky talkers. (A word about being a polite crowd: no one wants to hear your conversation when the music is soft, so if you are 10 feet from the stage the polite thing to do is head to the back if you wanna converse during the set. Preaching over.) Langehough and Rio traded off vocals and harmonized on a few throughout. Their last song jam-out was worth the steady-mood wait of the rest of the set. Until the new album comes out (they said next year) you can check out last year's Good EP.
Varsity made a big splash in the local scene this year with their sophomore record Parallel Person. A breezy jaunt into the indie rock midst with this young quintet, who aren't afraid of leaving a little space within their tunes. Fronted by keys/synth player Stephanie Smith, the bouncy rock produced by Varsity is infectious. We've been fans from the opening notes the first time we saw them back in 2015. It's clear they were enjoying themselves up there this evening, as guitarists Dylan Weschler and Pat Stanton never stop bopping around the stage, while brothers Paul on bass (shoeless in his white socks) and Jake Stolz clearly were having a good time keeping the back-beat going. Their short set included the new singles "The Dogs Only Listen To Him" and "UFO" (which we feature this issue in our "Jams" section) and highlights "A Friend Named Paul" and "Settle Down"; ending with their classic "So Sad, So Sad" after announcing the winner of their t-shirt raffle for those who voted. You'll get a chance to check em out again in January when they open for Snail Mail at Metro as part of Tomorrow Never Knows Fest. Tix are $18 advance and $21 at the door. Till then check out Parallel Person.
-KPL
Shawn James / photo credit - youtube.com

In the large open venue of SPACE in Evanston, singer songwriter Shawn James steps up to the stage with his acoustic in hand, devil horns on his head, and his voice ready to sing. With a powerful voice that filled the room and his acoustic guitar to set the mood and melody, his songs were breathtaking and the room was in silence until he was done with each song. He talked to his fans about being born and raised in Chicago south side and was introduced to soul and blues music. The folk/blues/soul musician covered the popular Bill Withers' song, "Ain't No Sunshine," and turned it into the most somber song ever heard. He showed his fans a new song, "Witch" and another song he was working on for the new "Last of Us Part 2" video game, "Through the Valley". Shawn James was an amazing performer as well as a good artist to his fans. I went to see with one of my good friends, who is a huge fan, and he was able to actually talk one on one with us and even take a picture with us. It's amazing meeting an artist who has worked for so long and has a great contract with a well known video game company and still has the time to perform smaller venues and get to know the people who appreciate his art. Shawn James is definitely an artist I would see again, and hopefully he will continue playing for an intimate crowd.
-NBL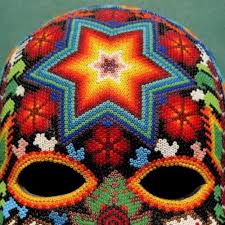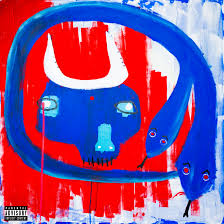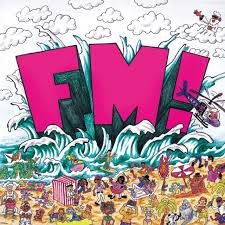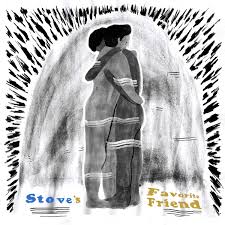 WHAT WE'RE JAMMING TO THIS WEEK
Varsity
A side: The Dogs Only Listen To Him
B side: UFO
Sunflower Bean
Come For Me
Deerhunter
Death in Midsummer
Thundercat, BADBADNOTGOOD, Flying Lotus
King of the Hill
Sundara Karma / One Last Night On This Earth

Guided By Voices / Cohesive Scoops

WILD / Lace & Layers EP

Sia , Diplo , Labrinth , LSD / Mountains

Lil Durk / Neighborhood Hero

Ferdinando Arno, Joan As Police Woman / Dream On Me

Timeflies / Back When We Were Kids

THEY. , Jessie Reyez / Broken

Rachel Baiman / Thanksgiving EP

gnash / nobody's home

Dave B. / pretty
NEW RELEASES WE MISSED LAST WEEK
Tasha / Alone at Last / Father/Daughter
Inspired, inventive and intimate, Chicago singer and poet, Tasha's, first full-length is an achievement in restraint. Minimal instrumentation allows her words and voice to become the sole focus, the real stars of this truly affecting debut.
She just had a show at Sleeping Village, and we couldn't make it. We'll make sure to let you know when she plays a hometown show again.
THIS WEEK'S RECOMMENDED NEW RELEASES
NVDES / Vibe City Utah / Maison Nvdité , AWAL
A simply maniacal record from the the L.A.-based, solo-electro pop maven. "Listen different, think different." is his mantra, and, yes, it is required. Possibly the best party album of the year. This is worth every moment.
He is currently not touring.
Marianne Faithfull / Negative Capability / Panta Rei , BMG
The sixties legend returns for her twenty first record which she dubs her most honest to date. She's getting comparisons to Cohen and Cash's sunset works, and they are well deserved. A wonderful work from start to finish. It is a wonder that at 71 she has anything else to give, but this snapshot of age and it's joys and rigours is glorious.
It looks like Ms. Faithfull hasn't played a show in the states since 2013. We wouldn't come here at the moment either.
Jacob Banks / Village / Darkroom , Interscope
Groovy and thought provoking are not normally used to describe the same record, but this British, by way of Nigeria, singer/songwriter has a funky groove that's filled with a pairing of style and substantive lyrics that put most modern pop artists to shame. This is how you make music that matters. . .
He is swinging through Concord on March 2nd. Tix are $25.
Doug Paisley / Starter Home / No Quarter
The Toronto born and bred singer/songwriter's strongest album yet. Doug Paisley has hit paydirt with this one. Starter Home is as patient and restrained as records get these days, leaving plenty of room for his stories to shine. This is americana for all of us.
Paisley is coming to The Hideout on Nov. 29th. Tix are $12.
Sun Kil Moon / This Is My Dinner / CALDO VERDE
A rambling, nearly incoherent, yet insanely listenable effort, that was written and mainly recorded live while touring Europe last year. Mark Kozelek's ninth album replaces his journal-like rants with traditional song structure. As an art piece, it's right on. As a purely enjoyable listen? Yeah, it's not that, but it still deserves to be heard.
Kozelek has no Chicago dates on his current slate.
Kelly Moran / Ultraviolet / Warp
The Brooklyn based composer/multi-instrumentalist has produced a stunning effort that will leave you utterly breathless. Electronic and analog elements combine to create a swirling and ambitious recording that is just short of perfection.
She has no Chicago dates coming up.
ROSALÍA / El Mal Querer / Sony
If you've never listened to flamenco, let this be your introduction. The Spanish singer puts a modern spin on the classic form, which has many purists up in arms, but we found it magnetic and irresistible.
Rosalía is not touring at the moment.
MORE NOTABLE RELEASES
Bill Ryder-Jones / Yawn / Domino
H.E.R. / I Used To Know Her - Part 2 / RCA , Sony
The Riv is hosting H.E.R. on December 4th and it is Sold Out. There are tix on third party sites if you wanna shell out the big bucks.
Sick Of It All / Wake The Sleeping Dragon! / Century
Wolfgang Gartner / Medicine / ALT:Vision
Pistol Annies / Interstate Gospel / Sony
Rosanne Cash / She Remembers Everything / Plainsong , Capitol , Blue Note
The legends first offspring is performing at Old Town School of Folk this Friday 9th and Saturday 10th however it is Sold Out. Good luck finding tix!
Swizz Beatz / POISON / Epic , Sony
Metro Boomin / Not All Heroes Wear Capes / Metro Boomin Want Some More , Republic , UMG
NOTES & ANNOUNCEMENTS
****
(There are tons of Sold Out shows this week that we did not include on this calendar)
THURSDAY November 8th
Bleach Party (record release) / Peach Fuzz / Chicken Happen
Empty Bottle 8:30PM doors $5 tix.
Caroline Rose / And The Kids
Lincoln Hall 8PM $18 tix. ($20 doors)
Jeremy Freeze / Glyders
Hungry Brain 9PM $8 tix.
Pieta Brown / David Huckfelt (The Pines)
Old Town School of Folk 7:30PM $22 tix.
Los Campesinos! / Adult Mom
Thalia Hall 7:30PM doors $22 - $35 tix.
Gorgon City / CLASSIXX (DJ set) / King Henry / Avenue B
The Vic 8:30PM $36 tix.
Thievery Corporation
House of Blues 7PM $45.50 tix.
FRIDAY November 9th
Nnamdi Ogbonnaya / Sen Morimoto / Glitter Moneyyy
The Empty Bottle 9PM doors $12 tix.
Joybird / Carson McHone / Big Sadie
The Hideout 9PM doors $10 tix.
slenderbodies / Carlile
The Chop Shop & 1st Ward 7PM doors $15 - $18 tix.
Madeline Kenney / Girl K
Schubas 10PM $10 tix.
Roky Erickson / White Mystery / The Evening Attraction
Lincoln Hall 9PM $25 tix.
Wild Nothing / Men I Trust
Thalia Hall 7:30PM doors $25 tix.
David Phipps (of STS9)
City Winery 8PM $32 - $77 tix.
Kitchen Dwellers / Honeysuckle / Tangleweed
Martyr's 9PM $12 tix. $15 door
Fran / Mia Joy / Adelyn Rose
Hungry Brain 9PM FREE
Tash Sultana
Aragon Ballroom 8PM $45 tix.
SATURDAY November 10th
J Fernandez (record release) / Michael Albert / Husk
The Hungry Brain 9PM $10 tix.
The Get Up Kids / Remember Sports
Bottom Lounge 9PM $24 tix.
Sam Trump's Soul Vortex
The California Clipper 10:30PM $5 cover.
Engine Summer / Kachi
Cole's 10PM Cover Charge
The Bottle Rockets / Adam Faucett
The Hideout 9PM $25 tix.
Elle King / Cordovas
The Vic 7:30PM $33.25 tix.
SUNDAY November 11th
Laurel & The Love-In / Rotten Mouth / Francis Ryan Music
Downstairs SubT 6pm 17+ $8 adv, $10 doors
Her's / field trip
The Empty Bottle 8:30PM doors $15 tix.
The Dodos / Paleshound (duo)
Lincoln Hall 8PM $17 tix.
MONDAY November 12th
Junegrass / Wet Piss / SiP
The Empty Bottle 8:30PM doors FREE
TUESDAY November 13th
- - -
WEDNESDAY November 14th
The Menzingers / Tiny Moving Parts / Daddy Issues
Concord 7PM doors $27.50 tix.
The Funs (Record Release) / Melkbelly / The Lipschitz
The Empty Bottle 8:30PM $10 tix.
See you at the show Chicago!