Editor's Note
Welcome to issue #27 of Chicago Crowd Surfer! This week we have FIDLAR at the Vic, Superorganism came by Thalia Hall and the English ladies of Let's Eat Grandma rocked the Bottle. Local MC Joey Purp dropped his latest record to much acclaim and JCB takes a look at the new Eric Bachmann record. Did we mention its Riot Weekend! That's right surfers we got a massive Riot Fest preview just for you! Check it out and tune back in next week for our full coverage of the insanity in Douglas Park over the next three days. See you on the other side!

Keep Seeing Live Music!

KPL & JCB
FIDLAR / DILLY DALLY / NOBRO
FIDLAR / all photos by JCB

FIDLAR was a highlight from Riot Fest 2017, so I was very excited at the chance to see their raucous punk show inside the Vic on Saturday. I was also excited to get my first photo pass at the Vic (thanks, Girlie Action!). Lastly, I was particularly excited to meet a photographer covering the show for another Chicago website, who had never crowdsurfed. After shooting the first three songs of FIDLAR, and we squeezed past the sweaty horde to get to an open area of the Vic, we chatted about how many feet hit us as people came in surfing over the security guards. She looked at me and said, "I've never crowd surfed. I've always wanted to!" Because it's in our friggin name for Pete's sake, I thoroughly encouraged this act. "Look, I'm not going anywhere. I'll watch your bag and camera. Get in there and surf!" And off she went. Grinning ear to ear afterward, I think we got another in our camp. Anyway, onward with the actual review!
Some people like to say that rock is dead. Those people are wrong. Rock is not dead, it just switched out the Y chromosome for a second X. Bands like Bat Fangs, Partner, and NOBRO are proving that all-female groups are pushing the rock genre forward. NOBRO is a Montreal-based punk quartet that can't wait to bring the thrash. "Can't wait" being literal here as, to the surprise of everyone, they came on at least 10 minutes earlier than the scheduled start time. It's this "fuck it, let's rock" attitude that prevailed throughout the half hour set and honestly through the other two sets as well. The blistering sound was met by 80s-inspired dueling guitars and a lot of head banging. Thunderous drums, shrieking guitars, and a high flying, energetic live show: It's fucking rock n' roll, man. 2018 has been a great year for discovering new rock groups, and every one of them—for me at least—has no bros.
Daily Dally is another Canadian group hailing from Toronto that is pushing forward in a genre that has long since believed to have been deceased. Shoegaze is a sound that is usually defined by a group of musicians… gazing at their shoes. (Music critics are very clever!) It's also defined by a wall of sound so emphatic that some bands in the 90s would hand out earplugs to everyone. (Not an optional purchase.) I wasn't old enough to experience the heyday of The Pixies or My Bloody Valentine, so watching this was a sweet dream. Shoegaze as a genre is always ready to fall off into noisy chaos, so it was a thrill to watch drummer Benjamin Reinhartz and bassist Jimmy Tony really work as a team in the shadows of the vast Vic stage. These two were continuously checking in with each other and the two ladies upfront which provided the sonic concrete to make sure the wall didn't crumble.
The aforementioned wall was provided a nice pop veneer from guitarist Liz Ball. Towering like a rock god, she imbued the songs with melody from her sinewy guitar riffs, snaking in and out of the discordant drones. Screeching, wailing, and scratching through the microphone was Katie Monks. If Courtney Love circa 1994 was a nice person, it would be Katie. She has the charisma and guitar chops to be leading a major rock band. The band's sound was a blast from the past, but they owned the stage as well as anyone working today. Their new album, Heaven, comes out Friday, September 14th.
(Side note: I realize that I used a lot of imagery here. It just happens when I talk about shoegaze and noise rock. Apologies if that went overboard)
After a brief set change, which mostly consisted of the wheeling out of TVs with the band's name burned into the screens, FIDLAR strolled on and proceeded to brutalize the crowd with their thrashy punk rock. The band's name is an acronym for "Fuck It, Dog. Life's A Risk". It's a perfect match for the show, which was characterized by frenetic—bordering on manic—performances. (And I'm not just talking about the folks on stage.) The crowd felt like they were part of the show, easily worked into a frenzy by hits like "No Waves", "40oz on Repeat", "Cheap Beer", and "Drone" cranked up to 11.
The skater/surfer mentality was at full volume for everyone, and nothing much mattered besides having a good time and ignoring consequences. That doesn't mean FIDLAR isn't aware of boundaries. At one point in the show, they stopped playing and wouldn't go again until security took care of some bozo choking someone out. They seemed genuinely disgusted and reiterated that "[we] all [could] crowd surf, and [we could] mosh, but no bullshit". Later, they requested all the guys leave the center of the crowd, so the female fans could mosh without much worry of injury.
The hour and a half set blazed by, as the band packed in as many songs from their two LPs (and a few new tracks) for their adoring fans. FIDLAR understands what rock music is all about: Throwing your beer in the air, singing along until your voice breaks, and going absolutely apeshit.

-JCB
Let's Eat Grandma / Odetta Hartman / Boniface
The Empty Bottle
September 6th
Let's Eat Grandma / all photos by KPL

A sold out show at The Empty Bottle is always a mixed experience. You're happy for the band, who will most likely be playing a larger venue their next time through, and for the EB who only sell out a couple times a month; but you are never looking forward to dealing with a packed crowd in the small venue. Thankfully there must have been some no shows, because it wasn't nearly as sardine esque as usual for Let's Eat Grandma last Thursday evening.
We arrived to a line that was stretched around the corner. The doors must have opened a bit late, and we were concerned we would have to do with a spot in the back all night. But after entering the venue we found that there was plenty of room and located a spot dead center from which to take in the evening. A couple of friends of ours got turned on to the young English duo and were on hand to take them in, so plenty of great conversation filled the gaps before and between bands.
Winnipeg natives, Boniface, took the stage soon enough, and the five piece blasted off with their brand of indie pop. Frontman and songwriter Micah Visser had plenty of charm and confidence to go around and seemed to inflict this joy of performance on his bandmates. By mid-set, the crowd had found the balance between rock and pop that Visser embodied and were right along with him as he crooned his contemplative lyrics above the ebb and flow of tunes like the ballad "Again & Again" and hit "I Will Not Return As A Tourist". Then, without warning, they exploded into a pure bright jam, stretching the recorded versions into a dance party. We caught up with Visser after the set just to let him know how good they were. We hope they come back through soon.
As the change over started and Odetta Hartman's yellow daisy covered mic stand made its way to the stage, it was clear this was going to be a special set. We really dig her new album Old Rockhounds Never Die. While she set up in her tan romper and wide-woven leather belt, her long brown hair swinging free a gracious smile stretched across her face as the anticipation grew. She had only brought along her producer and partner, Jack Inslee, for this tour, but as they started the set we knew it was enough. The new record is big and bold, but it still holds a stripped down flavor that was perfectly replicated by her strings (she played banjo, violin, guitar, and bass during the set) and the drumming and percussion of Inslee. Inslee's drum set was only made up of various "found" items: a snare, a kick and a drum machine. He also kept pulling out odd items like a spinning bell that created a fantastic sound when struck. She rolled through most of the new album, her fantastic warm vocals blending with the "cowboy soul" with which they have dubbed themselves. It was the perfect bridge between the guitar pop of Boniface and the electro madness of the next act. Here's hoping that she rolls back through on a headliner tour this Fall.
Let's Eat Grandma may be the youngest act we've ever covered. At 19, both these ladies are clearly wise and talented beyond their years. Having toured since they were 16, it's no wonder that they are seasoned performers who know how to treat a crowd. Rosa Walton and Jenny Hollingsworth bounded onstage with their drummer in tow, and started their set with album opener "Whitewater". They then quickly launched into hit single "Hot Pink". Glorious in its synth pop beats and golden harmonies, the track got us all moving (which was needed after their lengthy change over). As they transitioned into "It's Not Just Me", Hollingsworth picked up a sax and Walton a guitar, and it became clear that these are not just songwriters, but clearly serious musicians as well. Unfortunately, the set was derailed during "Cool & Collected" as a cable for a processor came unplugged. (Not just once but twice!) However, they remained calm and fixed the issue within minutes, and they were able to get most of the crowd back when Hollingsworth stage dived during the last track of the set "Donnie Darko". They scampered off stage waving but were soon back for an encore off their first record to wrap up the evening. It will most likely be a year or two till these two swing through again, but when they do, it's a must see.
-KPL
Superorganism / all photos by JCB

It's always great to see a show with KPL. We decided to write about music after many post-concert conversations. We've always had separate tastes, but sometimes the right show fits our Venn diagram and we gotta go. It also helps when it's at a mutual favorite venue, Thalia Hall. It's a very spacious top level theatre setting in Pilsen, but the wonderful acoustics and laid back atmosphere make the place feel quite intimate. The Wednesday sky was dark and brooding, and I was way too early to the venue. While Punch House is an awesome place for a drink, I wanted a chance to quietly read a book over a cocktail before the rain started. Shoutout to S.K.Y.'s Double Johnny, and to Jake Shears for a great autobiography.
Yuno is an indie-pop Florida singer-songwriter with an intriguing mix of R&B and 90s Cali-punk. His debut album came out in June of this year, after 5 years of dangling singles in front of an eager fan base, and this tour has him stepping on stage as more-or-less a newbie. He's only been touring since last year, with Twin Shadow, but he already has command of many genres. Those five years, and far-reaching musical interests, may require a hard look at where he wants his sound to go. I loved hearing chillwave, R&B, punk, new wave, doo-wop, bedroom indie-rock, and hard rock solos in one place, but it was sensory overload. I think once he tightens up his sound, and hones in on... maybe only 4 sounds... Yuno is going to have a career ahead of him. Except for the Smashmouth cover. We don't need to hear "All Star" anymore.
If Yuno's sound was sensory overload, we were sucked into the internet deep space for Superorganism. Walking out onto a stage brightly lit by a massive screen with their band name written over and over and on top of each other, the members somberly shuffled across to their assigned positions. Some carried glowing orbs that looked like miniature replicas of our moon, some chimed away on triangles as if beginning an ancient ceremony, but all members quickly launched into their sample-heavy 2018 phenomenon. Live, the seven piece operates a bit like I thought they would—independently. For a band that was 'born of the internet' and features members strewn throughout the globe, it makes sense if they're not exactly choreographed to be a unit. The three orb-holding, triangle-jingling singers were the highlight for me, as they seemed to be having the time of their lives dancing in unison to the Pee Wee's Playhouse soundtrack they'd created. But aside from a brief interaction with the crowd, which concluded with a cartwheel, lead singer Orono Noguchi seemed disinterested for the most part. She seemed to have thrown on whatever clothes were on her dorm room floor, and didn't move from center stage all that much. However, the backing music itself and the extravagant lightshow was a great spectacle. I know they've been touring almost nonstop since they first stepped on a stage late last year, so hopefully they get some time to decompress and come back to Chicago with a brand new sound with which to blow us away.
-JCB
1:00 - 1:30 Roots Stage
Sadie Dupuis and the boys have been hitting the road hard since their third album Twerp Verse dropped a couple months back. We haven't seen the new lineup or the excellent tunes they've been putting out on this tour. Lets hope they play early in the day on one of the bigger stages, they deserve more fans.
BLOOD PEOPLE
1:30 - 2:00 Rebel Stage

LAGWAGON
2:00 - 2:45 Rise Stage
TYPESETTER
2:30 - 3:10 Rebel Stage

THE AQUABATS
3:15 - 4:00 Rise Stage

DIRECT HIT!
1:35 - 2:05 Riot Stage
THE FEVER 333
2:00-2:30 Radicals Stage
FLOR
3:00 - 3:45 Riot Stage
Archie powel and the exports
3:40 - 4:20 Rebel Stage
These locals have been stalwarts of the local rock scene for almost a decade. If you've never seen 'em, now's your chance. Though a sweaty show at the Bottle is the real way to enjoy them, the great outdoors will have to do.
4:40 - 5:25 Riot Stage
You never know what you're going to get with these Jersey kids. Starting as a lo-fi punk act, cleaning up to chart on Billboard, they've shed some of the eclectic tendencies as of late and embraced their pop punk melodies. The Front Bottoms never seem to lose fans when they change their sound, and their live show is a good reason why. Check em out.
PLAN YOUR RETURN TRAVEL IN ADVANCE
6:45 - 7:45 Radicals Stage
Another Riot repeat, Atmosphere is a rare band that brings three groups of fans together that might normally stay in their own corner - rap, electronic, and indie rock. Their set in 2013 was wonderful, and had quite the crowd, so we recommend getting there early if these guys are your jam. If nothing else, walk by their stage. You might stay longer than you expect.
SAY HELLO AND SMILE TO PEOPLE THAT YOU PASS :)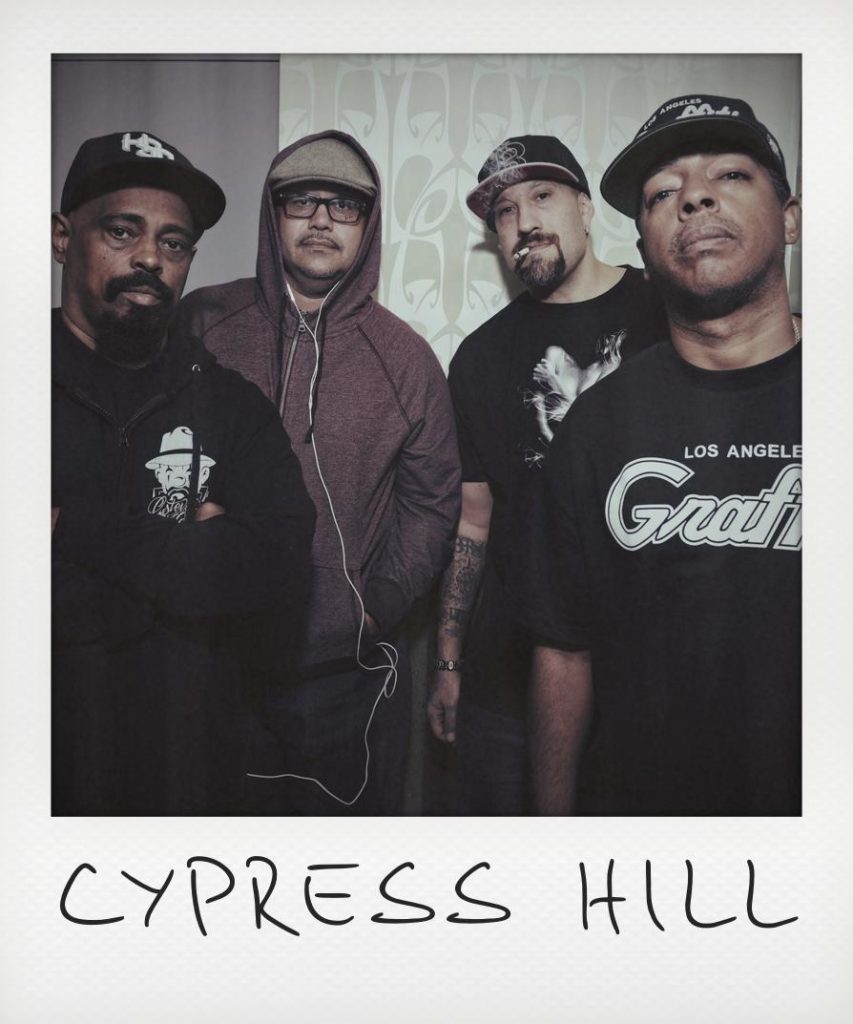 8:15 - 9:15 Radicals Stage
Look, what can you say about Cypress Hill? They couldn't be stopped in the 1990s, with being on the forefront of West Coast rap. They also blurred the lines between rock and rap, frequently utilizing sludgy aesthetics and horror beats as a backdrop to their, ahem, green lyrics.
seek sleep, this was only day one!
FORECAST
79° HIGH / 63° LOW
SUNNY and 10% CHANCE OF RAIN
DRINK WATER
2:10 - 2:55 Roots Stage
If you like female singer-songwriters in 2018, you probably should swing by Liz Phair's set. If you've not belted out her early lo-fi songs, you've most likely swayed to the glossy later years. Liz's confrontational, and frequently controversial, lyrics are just icing on the cake for a punk festival.
3:00 - 3:30 Radicals Stage
The Godfathers of instrumental funk will most certainly break it down for what will probably be the largest crowd of the evening.
HOBO JOHNSON & THE LOVEMAKERS
4:00 - 4:45 Radicals Stage
THE BOMBPOPS
4:50 - 5:30 Rebel Stage
K.FLAY
3:50 - 4:35 Roots Stage
SUM 41
4:30 - 5:15 Rise Stage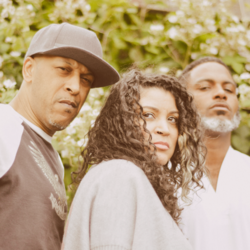 5:15 - 6:15 Radicals Stage
Digable Planets' 1993 classic Reachin' (A New Refutation of Time and Space) will be played in full at Riot Fest this year. The alt-rap trio is perfect for this festival, with the crowd probably consisting of 'I was there' and 'I was born to late to be there'. I'm in the latter camp, so I've gotta see the jazz samples and whip-smart rhymes of this short-lived act in person.
MATT AND KIM
5:30 - 6:30 Roots Stage
ARKELLS
6:00 - 7:00 Rebel Stage

FLOGGING MOLLY
5:45 - 6:30 Rise Stage
BLEACHERS
6:35 - 7:35 Riot Stage
the quesadilla wasn't worth the wait in the past, but the billy Goat burger was!
7:00 - 8:00 Rise Stage
For a while, a running joke was that Riot Fest should just have a 'TBS' stage, and now they're back to bring post-punk to the festival stage in Chicago. They haven't released an album since 2016, so perhaps there'll be new material debuted by the emo legends.
8:45 - 10:00 Riot Stage
Last time we saw Weezer, was Riot Fest 2014. They played the Blue Album in full, and it was prefaced by a pretty cool Time Machine, where they played a hit from each album leading back in time to the 1994 classic. We assume this set will be more of a survey of their extensive hook-heavy catalog, and well worth a headlining spot.
AFTER SHOWS
State Champs / Sleep On It / Undesirable People
Bottom Lounge 9:30 PM SOLD OUT
Sum 41
Concord 10:00 PM 17+ $27
12:30 - 1:00 Roots Stage
These local indie rockers just put out a great EP that we slept on. Check out Prom Queen for heir brand of off beat, jangly chorded, confessional gold. Then come early and give em a great local crowd!
BLOCK OUT THE SUN
HAT, SCARF, SUNBLOCK, PANTS...GET CREATIVE!
3:35 - 4:20 Roots Stage
Will he play "Cars"? Yeah, he usually does. But if you stick around for more, you'll find yourself listening to one of the most original artists of the 80s, 90s, 00s, and 10s. The guy is absurdly prolific, and keeps getting better in our opinion. Expect to hear a blend of his older, new wave sound that never quite sounded of this world, and his newer, industrial-goth take on pop. If you're upset Nine Inch Nails isn't back this year, go to Gary's set.
4:25 - 5:25 Riot Stage
If Liz Phair helped put indie lo-fi on the mainstream map in the '90s, Cat Power created the sub-genre of powerful, yet heartbreaking, indie-soul. Her vocals have spawned countless copies, including Lana Del Rey, who guests on Cat Power's upcoming release. It's been 6 years since she's graced us with new music (and the album before that was separated by 6 years), but when new music comes - it's methodically built to break your heart.
6:15 - 7:15 Radicals Stage
Julian Casablancas broke off from the Strokes for his first album, and liked the new group so much that he dropped the solo project and developed the group into a distinct band. They released a great album, Virtue, in March of this year, but the live shows are more eclectic than that. Expect to hear Strokes hits, Casablancas solo tracks and guest spots (think Daft Punk's Instant Crush) in addition to the new wave and post-punk sounds of The Voidz catalog.
STREET DOGS
6:00 - 7:00 Rebel Stage
INTERPOL
7:40 - 8:40 Rise Stage

KILLING JOKE
6:30 - 7:30 Rise Stage
7:30 - 8:30 / 9:00 - 10:00 Rebel Stage
We're pretty sure it's required by Riot Fest law to see one or both of these sets. Bonus points if blood gets on you (fake or otherwise)
ROSES ARE RED AND VIOLETS ARE BLUE, yOU CAN THROW ELBOWS BUT YOU MUST BE NICE TOO
FORECAST
80° HIGH / 67° LOW
SUNNY and 10% CHANCE OF RAIN
TOTAL CHAOS
1:00 - 1:45 Rebel Stage
BADFLOWER
1:30 - 2:00 Radicals Stage
LOWER CLASS BRATS
2:15 - 3:00 Rebel Stage
PIEBALD
2:30 - 3:15 Radicals Stage
HEALTH
2:45 - 3:30 Riot Stage
COBRA SKULLS
3:30 - 4:15 Rebel Stage

THE DISTRICTS
1:05 - 1:50 Riot Stage
THE FRIGHTS
1:55 - 2:40 Stage
MANNEQUIN PUSSY
2:30 - 3:15 Rise Stage
REIGNWOLF
3:45 - 4:30 Radicals Stage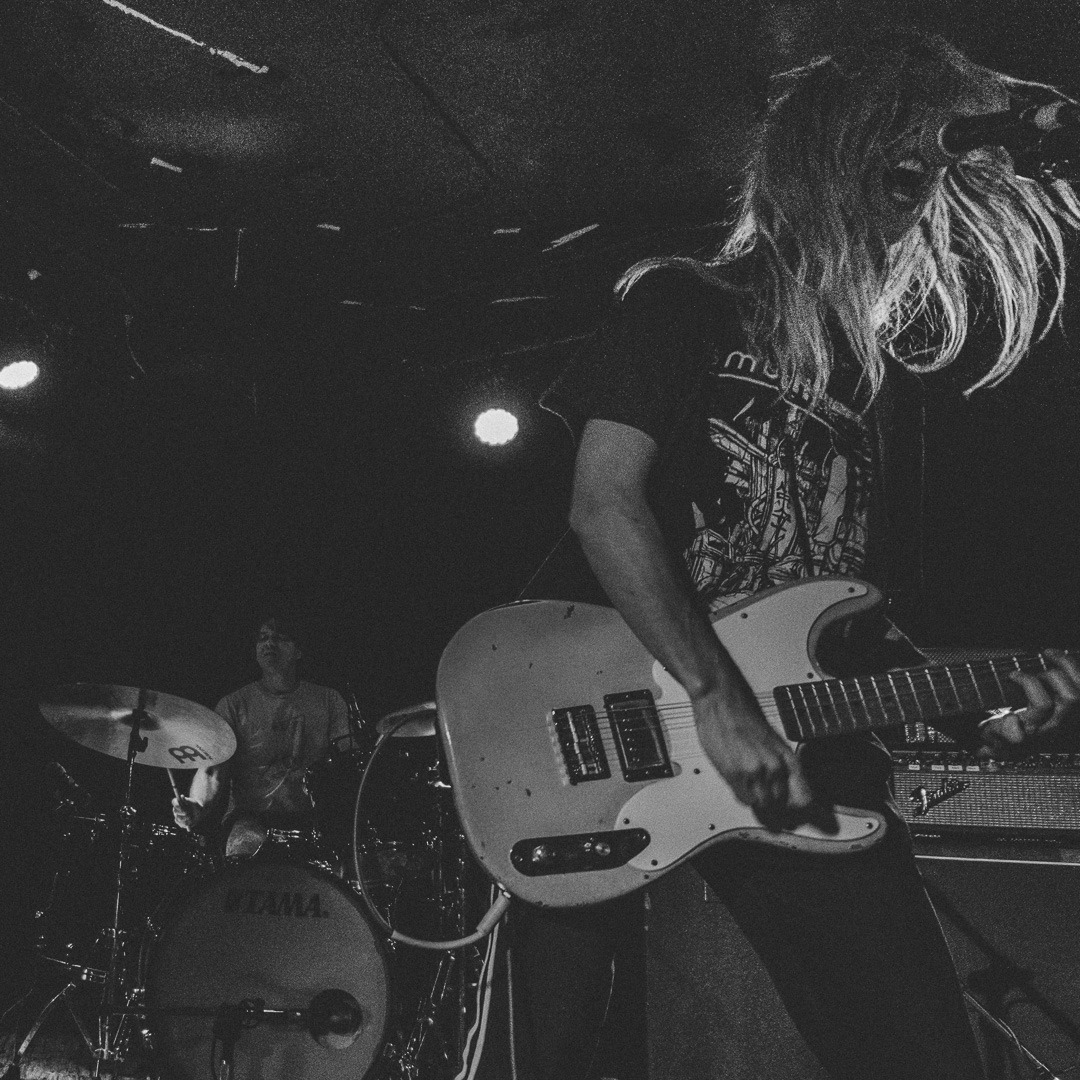 3:45 - 4:30 Rise Stage
We wrote about this band in our very first issue. If you don't see them you are doing it all wrong. Go to this set. They are gonna destroy.
CONFLICT
4:45 - 5:30 Rebel Stage
ADOLESCENTS
5:00 - 6:00 Rise Stage

WOLFMOTHER
5:00 - 5:45 Radicals Stage
5:30 - 6:30 Roots Stage
Local garage punk rockers, Twin Peaks, will melt your face off, and they'll be smiling the whole time. Their infectious live shows are raucous, but centered around having fun.
elvis costello / jerry lee lewis
6:35 - 7:35 Riot Stage / 7:45 - 8:45 Radicals Stage
We're combining these two legends because everyone should want to see at least part of both sets. Elvis is quite possibly the best songwriter since Bob Dylan. He's inventive and fearless. The guy had surgery for cancer, too, so playing a show a couple months after is just punk. Jerry Lee Lewis may not have the energy as you've seen in videos from the 50s and 60s, but respect your rock elders and pay tribute to one of the founders of music that this festival celebrates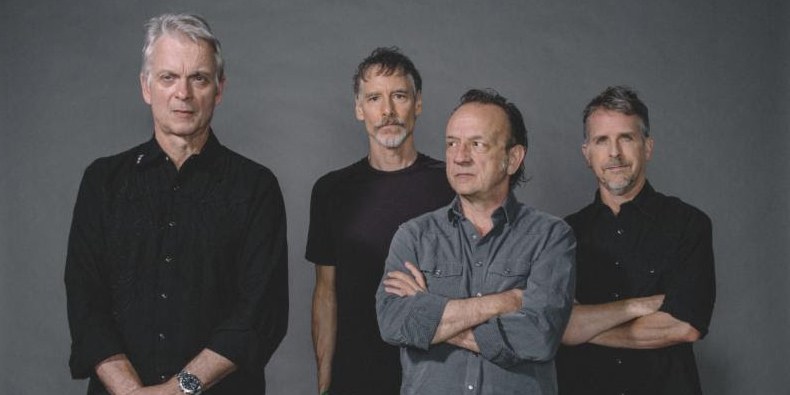 8:00 - 9:00 Rise Stage
Recently reunited, 90's noise rock specialists The Jesus Lizard are legendary for their live theatrics. Front man David Yow screams, howls, punches himself and almost always strips down to his skivvies or nude, all while the band absolutely dismantles your senses. It's loud, it's dirty, and it's downright magic.
8:45 - 10:00 Riot Stage
Beck is the artist that has an album for everyone, and his live shows feature the hits from every one of those albums. We don't know how he manages to seamlessly blend his slacker rock beginnings with tropicalia side projects, and fit in the club music, too, but his shows are an absolute blast. If you say to yourself, I don't really like Beck - you're lying to yourself.
FORECAST
82° HIGH / 68° LOW
SUNNY and 10% CHANCE OF RAIN
1:30 - 2:10 Riot Stage
Catchy, jangly, and kind of lovely, their debut EP Scout was one of the most solid indie debuts of the summer. Not to say they didn't get this slot at the fest because their co-frontman is Finn Wolfhard of Stranger Things. We can picture it now. The hundreds of ST t-shirts we're gonna see on Sunday.
JD MCPHERSON
2:15 - 2:55 Roots Stage
SUPER WHATEVER
2:40 - 3:10 Rebel Stage
SWMRS
3:00 - 3:45 Riot Stage
THE AVENGERS
3:30 - 4:00 Rebel Stage

FEAR
2:25 - 3:15 Rise Stage
SPITALFIELD
3:00 - 3:45 Radicals Stage

BULLET FOR MY VALENTINE
3:45 - 4:30 Rise Stage
4:30 - 5:15 Rebel Stage
This is the reason you go to Riot Fest. Punk bands from your youth that still can get you to mosh even if you're now 25 years older. These Jersey boys bring it everytime. Expect one of the biggest pits of the fest for these punk rock old timers.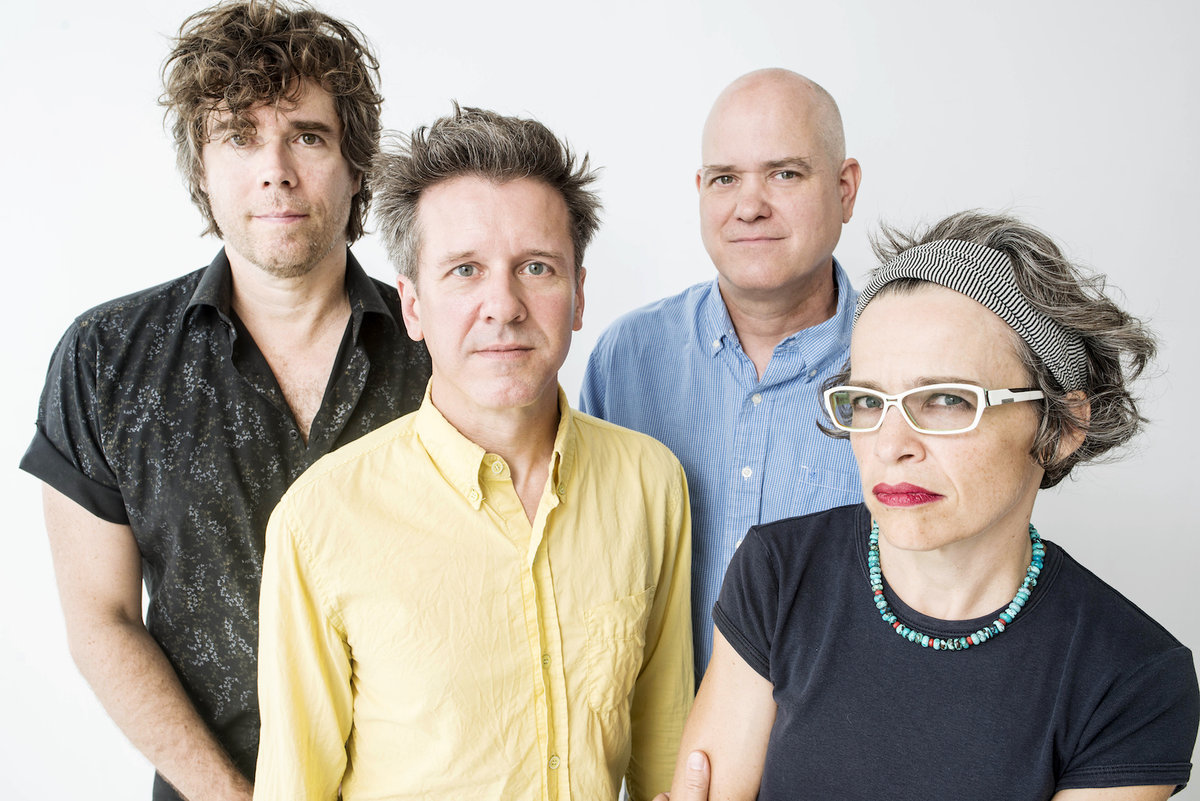 5:30 - 6:30 Radicals Stage
This is still one of our favorite records of the year, reviewed in issue 0.6. For a band in its third decade, it's surprising how tight and uncompromising their brand of punk is. The quintessential indie-rock band should be playing in the afternoon, so grab a corn dog and swing by!
UNDEROATH
6:15 - 7:15 Rise Stage
ALKALINE TRIO
6:50 - 7:50 Riot Stage
INCUBUS
7:45 - 9:00 Rise Stage
7:55 - 8:55 Roots Stage
Oh, Josh Tillman. We have a love/hate relationship with you. Your acid-fueled take on Gram Parsons has created some of the most timeless music of this decade. That's not hyberbole. Father John Misty's music, lyrics, and social media presence will be analyzed for a long time to come. He may be up his own ass sometimes, or just exhausting to read about, but as another theatrical persona once said 'It's all part of the plan.' His live shows are two things: wonderfully constructed rock and showmanship, 2018-style.
9:00 - 10:00 Riot Stage
If you listen to our own JCB for long enough, Run the Jewels will inevitably come up. One of the most interesting rap groups to come out in the last decade, RTJ blends harcore rap, dark rumor, sobering looks at reality in America, and enough self-referencial jabs to let you know El-P and Killer Mike are just up there to create great music. Already well-known warriors in the industry, RTJ is the combination of two powerhouses that have dominated the festival circuit since 2013.
PRONOUN
12:00 - 12:30 Radicals Stage
MOM JEANS.
12:20 - 12:50 Riot Stage

THE DANGEROUS SUMMER
1:00 - 1:30 Radicals Stage
BEACH RATS
1:25 - 1:55 Rise Stage

NO SMALL CHILDREN
12:15 - 12:45 Rebel Stage
BEACH GOONS
12:55 - 1:25 Roots Stage
JUST FRIENDS
1:00 - 1:30 Rebel Stage

SAVE FACE
1:50 - 2:20 Rebel Stage
2:00 - 2:30 Radicals Stage
Indie rock vet Kevin Devine has been on the scene for years and he always puts on a great show. His emotional vulnerability works with his indie/emo sound perfectly. Devine loves to play this fest. This is his third time solo. But he has also hit the fest as a member of Bad Books with nearly all of Manchester Orchestra.
3:50 - 4:35 Roots Stage
You really need an excuse to check out the man behind The Smiths" Sure Morrissey was the face but Marr was the music. His solo stuff has the same English fog feel. We know you'll want to hang your head, stare at the ground, and feel sorry for yourself.
THE AUDITION
4:15 - 5:00 Radicals Stage
CLUTCH
5:00 - 5:45 Rise Stage
SUICIDAL TENDENCIES
4:40 - 5:40 Riot Stage
DILLINGER FOUR
5:45 - 6:45 Rebel Stage
5:45 - 6:45 Roots Stage
Come on. These new wavers need no introduction. We don't need to sell you on this. It's fucking Debbie Harry. You're going to see Blondie.
7:00 - 8:00 Radicals Stage
Philly pop punk group, The Wonder Years, has been a mainstay in the emo rock scene for over a decade now (wow, that makes me feel old). They've been evolving their sound over the past few years, which has grown from giddy punk anthems to world-issue-tackling emo, culminating with this year's Sister Cities. Having seen them many times in the past, we can whole heartedly recommend them for a great mid-day pick me up.
PACK OUT WHAT YOU PACKED IN
8:30 - 9:30 Radicals Stage
Greg Graffin is a punk rock hero. Still at it after 38 years. He's been helming punks most directly political act for every show of it's very long existence. If you want a glimpse of thousands singing along to every lyric this is the set for you. They are playing their classic album Suffer in full, so you have to catch this one.
joey purp
quarterthing
joey purp
The latest in the Savemoney Crew's 2018 takeover of Chicago hip hop, Joey Purps third and brightest record dropped last week to little fanfare, but what he gives up in pomp he makes up for with his most elastic and eclectic release to date. Unlike a large amount of modern hip hop, there is little through line musically. Here he explores drill, trap, house, gospel, new and old school beats. The production overshadows his lyrics at times but only when he seems to want it too. After last years excellent iiiDrops, there may be a rival for his friend's Chi-town crown.
There is so much to unpack here from the bopping single "Elastic" to the manifesto's on raps and culture's obsession with wealth in "Look At My Wrist"; and the free wheeling gospel tinged opener "24k Gold/Sanctified" where Purp brings us back to earth with the verse: "I know we still alive but I wake up to bullets flying / Homicides, my daughter crying / Ambulances speeding past / Pray none of my niggas die / Smoking, thinkin' bout the past / Wishing I could press rewind / Thinkin' bout the changes / All the ways I should have read the signs / Thinking bout the game and all the ways it should be redesigned."
We even get a pair of tracks named after NBA stars in "Karl Malone" and "Lebron James" (both about the perils and rewards of drug dealing) along with effective features from the WU legends GZA and RZA. The best part is that Purp does it all in thirty six beautiful minutes. There is no fluff here. No unnecessary skits, nor excess tracks either. This is an album the way our parents knew them: The best of the best. Which is refreshing in the age of hour plus hip hop records. We can't wait to see him drop these tracks live.
-KPL
And we'll get the chance. Purp is headlining at Thalia Hall next Saturday September 22nd. We can't believe this hasn't sold out yet, at $18 a tix, it's a damn steal.
eric bachmann
no recover
merge
Bachmann has been working slowly toward mournful Americana for about 20 years now, and on No Recover, I think he's reached the end of the road. This is a slow burn of an album for an even slower burn of a songwriter. The production is incredibly intimate, making the listener feel like they're in a tiny room with just the singer instead of a grand studio. The mix is also a perfect choice of harmony, with ambient instruments pushed around Eric's voice, dragging you ever closer into that tiny room. After all, this album is about his journey. This is not a party album, and it doesn't have any radio hits. It's for dimmed lights and introspection. That being said, the instrumentation is interesting enough to reveal secrets on multiple listens. The guitars and banjos have a spritely, delicate quality to them, and the unusual electronic noises give otherwise lyrically heavy songs an ethereal plane in which to exist.
-JCB
Eric plays the Hideout on Oct 13th. Tickets are only $15, and can be purchased here.
waxahatchee
great thunder
merge
Three years ago if you would have told me Katie Crutchfield would put out an EP of piano ballads I would have told you that you weren't far off. Then she launched last years Out in the Storm which took her to new heights of full band glory. To have her turn around and release this collection of gut wrenching reimaginings of previously released material is a surprise. She was a member of the band Great Thunder five years back and has taken six of those tunes and recorded spare arrangements at Justin Vernon's (Bon Iver, Big Red Machine) studio in the Wisconsin wilderness. Some of the songs are stripped to their bare efforts letting the stories take over; others like opener "Singer's No Star" are very close to the original. It seems Crutchfield liked these songs enough that she wanted to save them from obscurity and be able to play them again. This, however, doesn't stop it from being some of her most affecting material to date. Keep the tissues close for this one.
-KPL
shannon moser
i'll sing
lame-o
There is a quiet elegance to Shannen Moser's music. The folk strum of a guitar and the quiet bowing of a cello back her sweet, personal vocals. There's a feeling of being just on the verge of discovery as her crackly, innocent sound is juxtaposed with world-weary lyrics. It feels as if at any moment she'll burst through and really surprise you, but she just keeps on keeping on. These tunes that sound like they could have come from the heart of Appalachia had their birth in the Pennsylvania countryside—Berks County to be exact—before she relocated to the urban landscape of Philly. Perhaps that is the rift (a perplexing, great thing) that is at the center of her music. This is a country girl wrapping her arms around a city, bringing the sound and letting it provide the subjects. If you have forty minutes just give this one a listen. When it reaches the payoff tracks: "Pleasentville" and "I'll Sing" you'll be rewarded with some of the best folk country around.
-KPL
She's due back sometime soon. From what we can find she isn't planning on hitting here on her current tour.
st. paul & the broken bones
young sick camellia
st. paul & the broken bones
Southern soul to their core, Birmingham's St. Paul & The Broken Bones burst onto the neo-soul scene in '13 with their self titled live EP and have been jiving our socks off ever since. This little album is their most sincere and mature to date, bringing in some disco elements to supplement the emotions that churn from Paul Chanways golden chords. Gone are the party anthems and heartbreak ballads of the two previous records; and what is left in its place is heartfelt soul that sees Chanway pull back from the vocal theatrics to explore more of the pure feelings the band's music can attain. The album is broken into four sections by instrumental tracks titled appropriately "Cumulus Pt. 1", "Mature Pt. 2", and "Dissipating Pt. 3" with "CaveFlora pt. 1" ending the album, making it into parts of a storm that pass through your brain and into your soul.
-KPL
They are passing through The Riv on October 10th and tix are going for a cool $39.
lenny Kravitz
raise vibration
roxie , bmg
The rare artist can reinvent themselves musically while keeping their roots intact. Lenny delivers on that and then some. With hints of Prince, Stevie and his own classic funk style, Raise Vibration keeps your head moving. Since its release, this album has been a staple in my headphones at work, while making dinner, at the gym and soon to be on a road trip this weekend. Most albums have a "skip song", but that has not crossed my mind yet.
If Lenny is not your usual flavor, you might want to check this one out. He takes some risks and infuses some accompaniments I have not heard from him since Let Love Rule. Funk, soft melodies, salsa percussion and jazz take the wheel from beginning to end.
"Low, It's Enough" and "The Majesty of Love" manage to take you back to the 70s and seem currently relevant at the same time. And the soulful beauty of "Johnny Cash" and "Here To Love" pulls the musical heart strings. Been waiting four years for something new from LK, and he did not disappoint.
- JMF
It looks like the closest he will be to Chicago is Louisville on 9/22 before a European leg of his tour, but stay tuned for updates on that.
$uicideboy$
i want to die in new orleans
g*59
Irreverent and honest, the cousins that make up hip hop duo $uidedBoy$ are not one to pull punches. Maybe it comes from their childhoods growing up in the 7th Ward of New Orleans where life is lived as if it may be your last hour. They dub their music Shadow Rap due to it's dark material, usually dealing with depression, drug addiction and death. What sets them apart from the Horrorcore genre is that these two are flowing about real life shit, not the fictional trappings of the their contemporaries.
Ruby Da Cherry and $ crim had careers of their own but joined together after they made a real life suicide pact to kill themselves at 30 if they didn't make it in music. Months later they had founded G*59 records and began a prolific career releasing their own digital tracks. From our count, this is their forty third release and tenth proper album since 2015 which is mind boggling when you realize that most musicians may wait three years between records these days. It seems Ruby and $ crim—self-motivated by their pact—have launched themselves into hip hop legend.
The material here is as astounding as the rest of their catalog, but this is not an easy listen. Grounding their stories of depression and addiction within the crime and disaster ridden confines of the Crescent City illustrate the reality of their situations and how they see the world. This is some real shit cloaked in a bit of glitz but not enough to fool all of us.
-KPL
They just played The Riv this past Sunday so we don't expect them back till next summer.
WHAT WE'RE JAMMING TO THIS WEEK
lukas nelson and promis of the real
forget about georgia ep
More straight up blues/country rock from the son of a legend. This rolling and rocking couple of tracks is another example of where this young man could go. With a great cover of "Life On Mars?" before the eight minute title track where he plays with the subject of Georgia as a place, a woman, and his father's muse.
They just played Taste of Randolph this summer so we don't expect them back till the Spring.
sasha sloan
the only
Following her acclaimed EP sad girl, Sasha Sloan releases this low key string ballad that fits perfectly in her wheelhouse. This Boston singer songwriter can bring a tear with her voice alone.
She just played Lolla and opened for CHVRCHES at their aftershow so the chances of her returning this Winter are slim.
Speedy Ortiz
Blood Keeper
In celebration of their tour together, Sadie Dupuis and the boys cover an unreleased Liz Phair tune from the Scream 2 soundtrack. Yeah, that was enough to make you listen.
They are hitting Riot Fest this weekend as the opening act of the Fest. The first band to play on Friday.
alice merton
why so serious
This German and Canadian raised popstress asks the age old question that has infected a whole generation of youth. With an infectious hook and danceable beat this one got us bobbing our heads.
She is opening for Nathaniel Rateliff & The Night Sweats at The Aragon on November 29th, if you wanna shell out the dough. They are going for $45 each.
greta van fleet
watching over
The best pure classic rock band out there at the moment, this brothers band from Michigan channel classic rock so well it makes you think their parents summoned forth the souls of long dead stars of the seventies.
Just announced! They are swinging through The Aragon December 12th after releasing their debut LP on October 19th. Tickets go on sale this Friday at 10am.
OTHER NOTABLE JAMS FROM THIS WEEK
Aqueous - Color Wheel I EP

Tauk - Checkmate

Petal - You Got Lucky

Parcels - Lightenup

MØ - Way Down

Thom Yorke - Suspirium

Cults - Motels

Ty Segall - I'm a Man

Ages and Ages - Day from Night
THIS WEEK'S RECOMMENDED NEW RELEASES
Ghostland Observatory / See You Later Simulator / Trashy Moped
It was strange to see Ghostland Observatory go on hiatus in 2014, when they were seemingly poised to take over the world. We didn't think it would last, and the musical duo of Aaron Behrens and Thomas Turner are indeed back. The electroclash sound is still here, but it's calmed down and filtered through a minimalist lens. Yes, there are bursts of bombast and excess, but this is a different band than we last heard on an album in 2010. It's not perfect, but it's a hell of a rebirth
No dates in Chicago yet, but they've promised to announce more soon.
Spiritualized / And Nothing Hurt / Fat Possum
It's been 6 years since the last Spiritualized release 2012's Sweet Heart, Sweet Light, and the sound hasn't changed much. To be honest, it hasn't changed much ever. Spiritualized is nothing if not consistent, with big productions that gather musicians from all genres to collaborate on a kaleidoscope of dreamy indie psychedelia. And Nothing Hurt won't win over new fans, but it's an eighth notch in the ever consistent belt of J Spaceman.
Currently, there are no dates for Chicago. Not many dates at all, so expect a tour in the near future.
Menace Beach / Black Rainbow Sound / Memphis
When a group of musicians, each with their own project or band, comes together it is usually referred to as a supergroup. But Menace Beach has eclipsed the members other projects and become a force unto itself. With swirling vocals delivered by Liza Violet and Ryan Needham and a backing track of stripped down shoegaze and post-rock this Leeds, England act puts out it's best work yet.
Doesn't seem they are making it out of the UK till at least the Winter.
Mothers / Render Another Ugly Method / Anti
This Athens, Georgia product is as off kilter as their home city, a bit dark, a bit dramatic, but all the way cool. Held down by the high tones of Kristine Leschper's vocals, the back and forth push and pull of these tunes leaves you with the breathless feeling that can only come from excellent art rock.
You can catch them at Schubas on October 26th. Tix are on sale and going for $15.
Sauna Youth / Deaths / Upset The Rhythm
Post-punk in the only way the English can do it. Driving, monotones of beauty that lead you straight towards the edge of sanity. With fuzz,  slide whistles and madness leading the way they crash headlong into your consciousness. Formed from the ashes of punk bands The Steal and Captain Everything this London quartet has an alter ego named Monotony, where they all switch instruments. But this is their third release as Sauna Youth and it finds them reeling and rocking away with plenty of odd moments to go around. What sounds like a toy piano overpowers a spoken word that is barely audible, a keyboard loops under a long driven guitar chord creating a haunted sound, and the feeling of being trapped inside this auditory bubble with these semi insane musicians. It's the same feeling you get from Parquet Courts or Ice Age a couple years back. This is a band at their peak, coming straight at your subconscious.
Doesn't look like they are making it stateside soon. Too bad. They haven't played Chicago in two years.
MORE NOTABLE RELEASES
Elise Davis / Cactus / Elise Davis , Tone Tree
The sophomore effort from this Little Rock singer songwriter comes with plenty of steel guitar warble and dark storytelling.
Only covering the southern coast this winter we hope she journeys up North come Spring. An intimate show at Schubas would be an excellent choice.
Kirby Brown / Uncommon Prayer / Kirby Brown
This is the Americana Rock of the Ozarks on deep display. Tales of hope, love, desperation, and a U2 cover to cap things off.
Doesn't seem that he has any dates up north any time soon.
Judy Blank / Morning Sun / Munich , V2
Another Dutch singer songwriter who sounds as American as her influences are. This gorgeous record could have come from Nashville, Memphis, or the Wisconsin wilderness. Its steeped in the influences of each.
She isn't making it stateside anytime soon. We're hoping for a spring US tour.
ADULT. / This Behavior / Dais
Hitting their 20th anniversary this year they celebrate in typical style with a percussive, synth overload of a record. You never know how to stop dancing when their beats hit your brain.
We caught them at Music Frozen Dancing back in issue #0.6. They don't appear to have any Chicago dates on their current slate.
Ital Tek / Bodied / Planet Mu
If you enjoy experimental electronic music in any way check this one out. Grand in its scope and detail, it is a soundtrack without a film.
No dates for him at all, which is not a surprise. He rarely performs lately.
Oliver Coates / Shelly's on Zenn-La / RVNG
An album full of syncopated beats and computer noises with the occasional highly effect driven string note from Radiohead's frequent cello collaborator. Clearly influenced by fellow Brits Aphex Twin, Coates uses his cello as merely a jumping off place to all kinds of musical explorations.
He is playing The Chicago Theatre with Thom Yorke on December 4th. It is Sold Out but there are plenty of tix out there if you really want to go.
Yves Tumor / Safe In The Hands of Love / Warp
If you enjoy experimental electronic music in any way check this one out. Grand in its scope and detail, it is a soundtrack without a film.
No dates for him at all, which is not a surprise. He rarely performs lately.
Teleman / Family of Aliens / Moshi Moshi
The third collection of catchy English indie pop from this quartet who clearly wear their heart on their sleeve. If you're looking for a Saturday night before going out soundtrack, you've found it.
Teleman is currently on tour in Europe. We hope this one gets enough play over here for them to visit soon.
Clutch / Book of Bad Decisions / Weathermaker
Veteran rockers turn a bit political for their 25th anniversary. Their 17th album is full of rock tropes, and they've always been good at that. But putting out an album with a bald eagle on the cover. Well we say that is very much a political statement in the current climate.
You can catch them this weekend at Riot Fest on Sunday at 5PM on the Rise Stage.
Paul Simon / In the Blue Light / Sony
Rumor has it this is the folk legends last record. If it is, it is a fitting end. Melancholy and beautiful in all the right ways. Jazz, folk and world all meet in just that Paul Simon spirit. A fitting bow from a musical hero.
He played Chicago for possibly the last time on June 8th at the United Center. Hopefully a few years down the road he'll change his mind and hit the road again.
Paul McCartney / Egypt Station / MPL , UMG , Capitol
He's a damn Beatle. Listen, if just for that reason, even if this is his best effort in years.
The knight just played here last summer so it would be selfish of us to expect him back any time soon.
So in two weeks there is the perfect street festival. What a way to wrap up the season. Revolution's Oktoberfest is set for September 28th and 29th right on Milwaukee Ave in front of their brew pub and the lineup is ridiculous given the $5 a day charge. You've got Whitney, Ex Hex, Frankie Cosmos, and Pixel Grip on Friday. King Khan and the Shrine, Melkbelly, Kikagaku Moyo, FACS, White Mystery, and Los Gold Fires on Saturday. If this doesn't get you out of your house and your ass to California and Milwaukee nothing will.


See you at Riot Fest this weekend!


We've got big changes on the way in the next few weeks. Look for a new layout, our long anticipated calendar, and more contributors than ever before! Till then here are your Recommended shows of the week:
****
Thursday September 13th
Trouble in Paradise night 1: Facs / Negative Scanner / Ethers / James Elkington
The Empty Bottle 8:30PM doors $10 ($30 for 3 day pass)

Friday September 14th
Riot Fest
(See our preview above for more info.)
IDLES / Bambara
Lincoln Hall 10PM $15
Trouble in Paradise night 2: The Weather Station / Gun Outfit / Olden Yolk / En Attendant Ana / Matchess
The Empty Bottle 9PM doors $15
Options (record release) / Fond Han / Floatie / Jodi
The Hideout 9PM $8 ($10 doors)
Slow Hollows / Pylons / Country Priest
Beat Kitchen 6PM $12
Saturday September 15th
Riot Fest
(See our preview above for more info.)
Trouble in Paradise night 3: Omni / Nap Eyes / Nathan Bowles & Jake Xerxes Fussell / Itasca / David Nance
The Empty Bottle 8PM doors $15
Bad Religion / Bully
Bottom Lounge 11PM Sold Out (but there are plenty of tix on 3rd market sites)
Face To Face / Austin Lucas
Sleeping Village 11PM $30 ($35 doors)

Sunday September 16th
Riot Fest
(See our preview above for more info.)
Local H performs "Pack Up The Cats"
The Empty Bottle 8:30PM Sold Out (but the EB always keeps some tix back for doors)
Ava Luna / MICHAEL ALBERT / Tasha
The Hideout 9PM $12
The Bouncing Souls / Sincere Engineer
Cobra Lounge 11PM Sold Out
Hatchie / Star Tropics / Scout Ripley
Subterranean 8PM $13
Monday September 17th
Mike Krol / Radio Shaq / Troy Anderson
The Empty Bottle 8:30PM FREE

Tuesday September 18th
Fantastic Negrito / JD's Revenge
Martyr's 8PM $15
Israel Nash / Matthew McNeal
Schubas 8PM $13 ($15 doors)
Izzy True (record release) / Oceanator / Haybaby / Sore History
Subterranean (downstairs) 6:30PM $8

Wednesday September 19th
Natalie Prass / Stella Donnelly
Lincoln Hall 8PM $15
Till then . . . . 
See you at the show Chicago! 
Been inspired by a recent musical experience? Excited about an upcoming show? shoot us an email to GET STARTED.
Being a contributor has never been easier. All you have to do is enjoy music, have a good time and tell others about it. We are a community sourced web mag, that means our experts are music lovers in your community. Yes, you are an expert music lover. (We know because you are reading this site) Our goal here is to encourage people to see live music, and have a good time doing it. Get clever with how you would like to contribute, but here are some ideas:
See a show and write about what made it great for you (and snap a couple pics)

Tell people about CCS

Listen to a new album and write a review

Share the weekly issue post

Buy us a ticket to see a show - we will try to cover the show if you can't go!

Post to our social media sites about news in the local music scene

Help us make a connection to acquire:

Press passes

Photo passes

Promo materials (buttons, stickers, gear, flyers…)
With any contribution, we request email submissions by the following Wednesday morning  (ex. If you see a Friday show, submit 4 days later; ex. Listen to a new album on Tuesday, submit the next day). Please let us know that you want to contribute so we can get you into that week's issue. You can totally submit a review later than Wednesday, and we may include it. Not to put the pressure on, but we are a weekly mag so we like to keep content current.
-LPL
P.S. If you want a little extra confidence, we really do want to hear from you and expand our community. I am not a trained writer, and personally think my reviews need a good deal of improvement. I keep writing to get better, and people are still reading it!