Douglas Park
September 13th - 15th
GET TICKETS HERE
3-day: $149.98
Single Day: starting at $59.98
VIP: starting at $249.98
Holy sh*t f*ck balls, Riot Fest is 15! Man does that make us feel old... The annual club fest turned outdoor circus festival shenanigans supreme is celebrating with a hell of a blowout lineup this Friday through Sunday in beautiful Douglas Park, the festival's home for the last four years. Whether this is your first time braving the crowds coursing through the gates, or if you're like us and a vetern of the gargantuan rock fest, we've got a few tips, pointers, and of course all the bands we think you should take a gander at during the end-of-summer extravaganza that is Riot Fest 15!
Day one of Riot Fest is all about acclamation. With five stages within a half square mile of Douglas Park, all starting with the letter R, it can be difficult for some to get their bearings without constantly scanning the map. Embrace the feeling and go with the flow; grab a beer, and check out a random band or two you've never heard. Check out the food options early so you don't have to walk the whole crowded row come dinner time, and we can't preach it enough: Stay Hydrated! Remember this is a marathon not a sprint; Friday is just a primer for the Rioting to be done on Saturday and Sunday. (Unless you're only coming for Friday, in which case, go f*cking nuts!)
Radicals Stage
11:55 - 12:35
Returning to Chicago just a few weeks after a three night run in the city with The Hold Steady, the Toronto locals look to come back and continue with their rowdy, beer drinking ways. Show up early to blow off steam from the dreary work week and prime yourself for a raucous weekend. -Mark Morrissey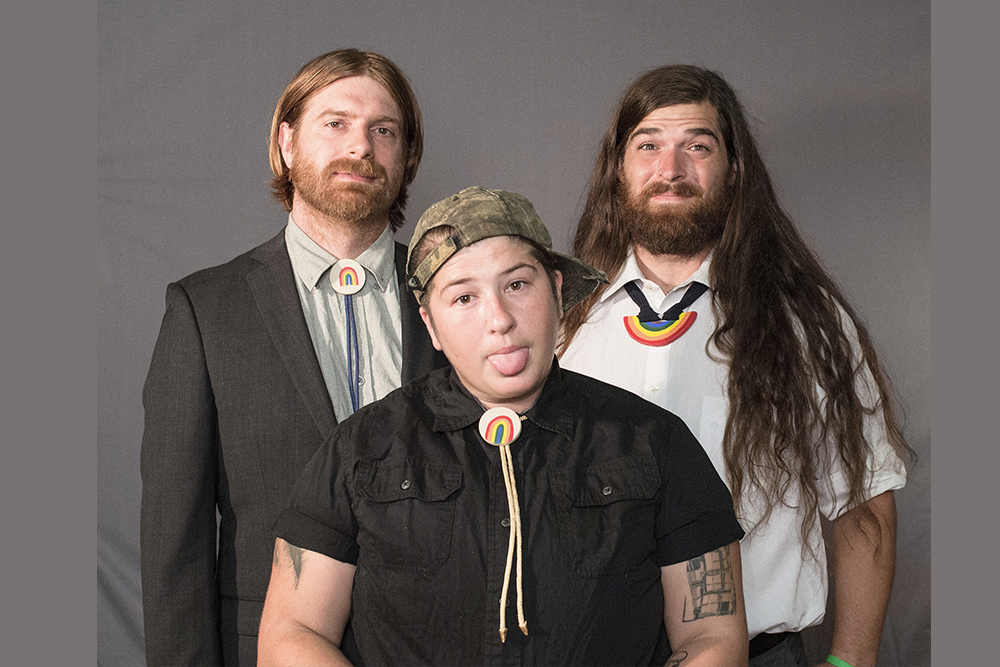 Rebel Stage
1:00 - 1:30
Thin Lips is sure to blow the lid off the small Rebel Stage as they rock through a bunch of tunes off last year's insanely good Chosen Family. Made up of alumnus of Dangerous Ponies and Tiger's Jaw, Thin Lips is Philly punk royalty through and through and is my lock for the early "not to miss" set.
- Kyle Land
it's September: dress in layers
Radicals Stage
3:10 - 4:10
New Jersey may only be rivaled by Long Island as a bastion of emo and Senses Fail have long been at the center of the Garden State scene. Celebrating the 15th anniversary of their breakthru record Let It Enfold You, the seminal emocorers will be playing the album in full! However, due to its 44-minute runtime, we're sure they'll fill the rest of the set with a few off last year's burner If There Is Light, It Will Find You, and the brand spanking new (as in dropped this Friday!) From the Depths of Dreams. - Kyle Land
Pro Tip: The forecast calls for heavy rain Thursday night. Douglas Park is not known for drying out quickly, so make sure to wear appropriate footwear for what are sure to be muddy grounds.
Rise Stage
5:45 - 6:45
If you miss Lucero's set, we're officially not friends anymore. However, we wouldn't blame you if you end up at Violent Femmes or Pennywise because that's the toughest conflict call of the day. It could be luck of the draw, but these Memphis misfits put on one of the best shows around, and it may just be the only bit of outlaw country you get to take in all fest.
- Kyle Land
SAY HELLO AND SMILE TO PEOPLE THAT YOU PASS :)
Rise Stage
8:45 - 9:45
Jawbreaker's reunion at Riot Fest 2017 was a sing-along punk-gasm of epic proportions. After their breakup in '96, it was thought that Blake, Adam, and Chris would never again grace the same stage yet they say time can heal all wounds, and these three trailblazers of the punk/emo crossover have once again captured hearts all over the world with their infectious and heartrending classics. I'd rather be no where else when they launch into "Save Your Generation," "Boxcar," or "Jet Black"
- Kyle Land
FORECAST
78° HIGH / 59° LOW
PARTLY CLOUDY
10% CHANCE OF RAIN DURING FEST
Arrive before 3:00, or be prepared to stand in line at security.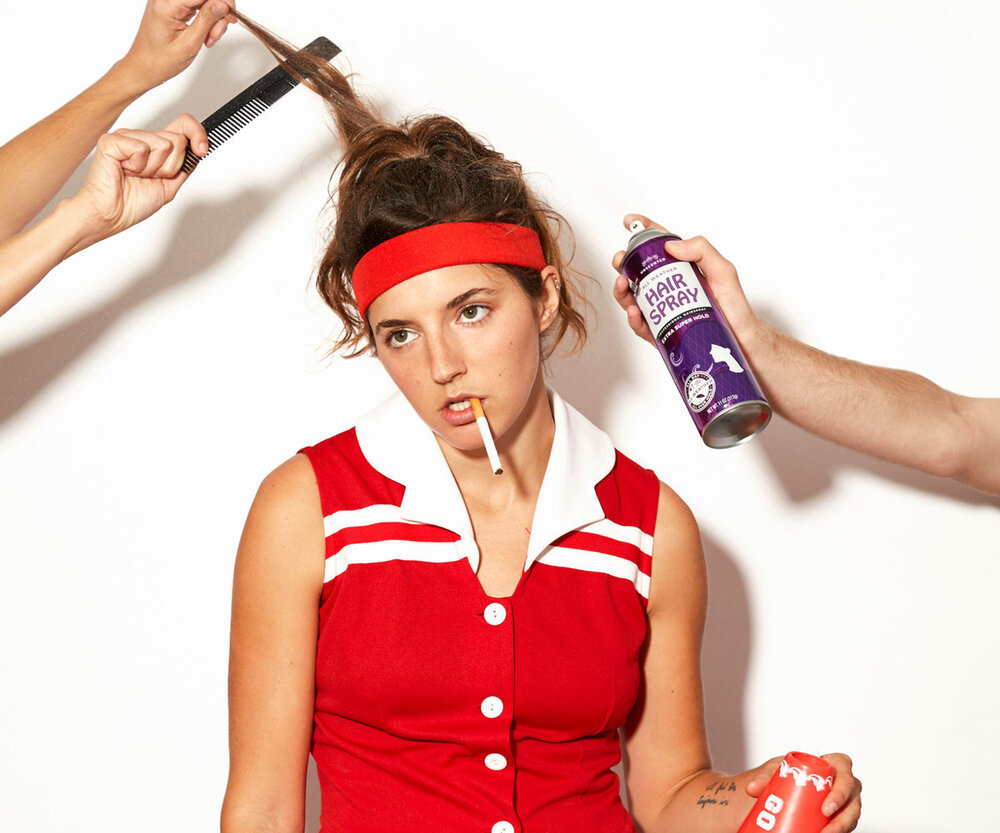 Roots Stage
1:40 - 2:25
We are two years out from Caroline's superb power-pop piece de resistance, Loner, and she is still riding high on the tail of this release. I'm looking forward to kicking it to bouncy numbers like "Jeannie Becomes A Mom" and "Soul No. 5" live this year.
- Mick Reed
Rise Stage
2:20 - 3:05
Did you know Chuck Ragan had a band before he was just that dude your boyfriend took off of work two to three times a year to see moan into a microphone at some local dive? Well, now's your chance to get to know the band that made Ragan your bae's bae when they play Riot Fest as part of their 25th Anniversary Tour.
-Mick Reed
Rise Stage
4:15 - 5:00
Growing up with The Get Up Kids has been an experience. I was on hand for many of their early shows at Daily Grind, Gee Coffee, and Davy's Uptown back in the '90s KC Punk scene heyday that birthed peers The Anniversary, The Gadgets, and a slew of others. Every Get Up Kids show is a trip down memory lane- the only thing that's changed is we're all old and fat now. But seriously, these guys are back with this year's very adult Problems and a whole slew of new things to pine about.
- Kyle Land

The Get Up Kids on Spotify
The Get Up Kids on Bandcamp
Rise Stage
7:15 - 8:15
Forty years is a looonnggg time for a punk band to stay together, but Descendents have pushed through four hiatuses and kept the same lineup for thirty three damn years! They may all be in their mid-fifties, but they can still rock you to laughter and pull at your heart strings within seconds of each other; last year's excellent Who We Are EP proved they are still as relevant as ever.
- Kyle Land
Roots Stage
7:40 - 8:40
Few records scream the early 2000s like The Flaming Lips' classic Yoshimi Battles The Pink Robots, and they will be playing the album in full while the entire crowd lets their inner freak flag fly. If you're not singing your punk heart out to Descendents, this is the place to be.
- Kyle Land
Schedule conflicts are a part of Riot Fest. With so many bands sharing the same bill, it's impossible to see everyone, and Saturday is chock full of hard choices. Take Turnstile vs. Cherry Glazerr; or Avail vs. Cursive vs. The Selecter; or the big one Rise Against vs. Manchester Orchestra vs. Wu-Tang Clan vs. Andrew W.K.! What the hell, Riot Fest?!
Look, they do this on purpose, and it's not to torture you; it's to split up the crowds and make you really choose who you want to see. It's a tactic they have perfected year after year to great fan frustration, but it is essential to the Riot Fest experience. Embrace it and roll with the day. To fight conflicts is to make yourself miserable. Relax, have a beer (and some water), and take the day as it comes.
Roots Stage
12:15 - 1:00
Wisconsin pop-punk prowlers are on recent parole and out to steal your heart. They released their third album this year and are touring hard to sell enough copies to make bail. Looking forward to hearing classics like the shout-along-inspiring, "Stick 'Em Up!" and new cuts like, "No Case" when they roll the Roots stage over on Saturday.
- Mick Reed
BLOCK OUT THE SUN
HAT, SCARF, SUNBLOCK, PANTS...GET CREATIVE!
Roots Stage
1:55 - 2:40
There will be nearly no hardcore at this year's Riot Fest. I don't know who @, or who needs to lose their job, but at least we still have Turnstile to look forward to on Saturday. Last year's Time & Space was good as hell, and it will be a great way to kick off the second day seeing cuts from that album live and raw on the Roots stage. Get ready for some nonstop [SIC] feeling my friends!
- Mick Reed
Radicals Stage
3:25 - 4:15
Get ready to dance to hits "On My Radio," "Too Much Pressure," and "Three Minute Hero" as Pauline Black and the rest of the 2-Tone legends hit the Radicals Stage. The English ska revivalists have been doing their thing for forty years, and they are ready to skank your socks off with their classic 1980 record Too Much Pressure in full!
- Kyle Land
Radicals Stage
6:00 - 7:00
Few bands would subject themselves to their fans' will, but heavy metal legends Anthrax are doing just that when they launch into an hour set of fan requests... Satan help us all.
-Kyle Land
Rise Stage
7:15 - 8:00
The toughest choice of Saturday lies in taking in Andy Hull and company's indie emo beauty or local legend Tim McIlrath and the boys of Rise Against. It's a coin toss, really, and comes down to how raw you want to feel for the rest of the night. We can't help you here- it's a personal choice, and more power to you, whichever way you land.
- Kyle Land
Riot Stage
8:30 - 10:00
This is the second time Slayer will be in Chicago as part of their farewell tour, and if the press is to be believed, it will also be their last. Don't miss your chance to scream along to "Angel of Death" or bath in the crimson glory of "Raining Blood." See you in the pit!
- Mick Reed
FORECAST
78° HIGH / 66° LOW
SUNNY and 6% CHANCE OF RAIN
Rise Stage
1:45 - 2:15
Stuffed & Ready broke open the world this year for the now three-piece led by Clementine Creevy. An intense journey to her inner life that left behind the soaring punk opus of '17s Apocalipstick for a much more personal pop approach that worked like gangbusters. A riotous surefire early set to get your Saturday pumping.
- Kyle Land
Rise Stage
2:45 - 3:15
Few combine surf/pop melodies with punk rock backbone anymore, but Cali quartet, Surfer Blood, has been excelling at the combo for a decade now. Bop along to their easygoing melodies while enjoying some afternoon shade at the back of the Rise Stage.
- Kyle Land
Pro Tip: Shade is hard to come by in Douglas Park, but Saturday calls for a ton of bright light from the sky, so work in a set or two at the Rise Stage featuring a tree-lined glade in the back of its area, and stop by the Rebel Stage where you can catch a glimpse of the act while seated beneath the large old oaks surrounding the north end of the stage: It may just save your day.
Radicals Stage
4:45 - 5:30
Taking inspiration from Rage Against The Machine and protest hip-hop like Public Enemy, Canadian-American artist Jordan Edward Benjamin has adopted the moniker grandson for his socio/political rock/rap combo that packs a wallop. After opening for acts like Smashing Pumpkins and Joywave, whose audiences were sometimes less than receptive to his hard line liberal takes on current events, Riot Fest is the perfect venue for grandson's soapbox.
- Kyle Land
Roots Stage
7:25 - 8:25
The most well-known band to rise out of the early 2000s' D.I.Y. / Fireside Bowl scene, Rise Against is no stranger to the Riot Fest stage and there's nothing wrong with screaming your head off with McIlrath on "Satellite," "Savior" or "Prayer Of The Refuge." This is the roots of Riot Fest come to fruition.
- Kyle Land
AFTER SHOWS
All Official Riot Afters are SOLD OUT
Go HOme! Get Some damn Sleep!
With the forecast again calling for rain that may spread into the early hours of the fest, don't leave the house without your poncho and some shoes that can take the mud. It's the last day, so hit it hard, arrive early, drink plenty of water (and a few beers), and take in some bands you don't know. You'll thank us later for broadening your musical horizons. Start by hitting up locals like Ganser, Kali Masi, and Sincere Engineer who deserve your attention more than you may think!
FORECAST
83° HIGH / 68° LOW
PARTLY CLOUDY and 20% CHANCE OF RAIN
Riot Stage
1:00 - 1:35
If you're a sucker for a family band as much as I am, you'll want to get a load of Oklahoma step-siblings' act, Skating Polly, who craft infectious indie rock-tinged pop punk that brings up memories of '90s heros Babes in Toyland or L7 with the hooks of modern acts, Bully or Coathangers. On the hunt for an early act that could hit it big at any moment? Skating Polly is it.
- Kyle Land
Rebel Stage
2:30 - 3:10
The perfect chance to have an afternoon chill session and let this Cali acoustic emo duo take you away from your problems with some of their own. Emotive and uplifting, This Wild Life may just be the midday pick up you need to hit the rest of the fest with passion in your soul.
- Kyle Land
Riot Stage
3:55 - 5:10
I'm pretty sure Against Me! plays every year, and at this point it really isn't Riot Fest without an appearance by the former-folk punk and Second City adopter, Laura Jane Grace. Her solo album Bought to Rot felt like a fresh take on the tried and true formula she cultivated with her band. This year's extra pretty special as they will be playing both Reinventing Axel Rose and Transgender Disphroia Blues in their entirety, but I'm keeping my fingers crossed that we'll also hear a few Bought to Rot cuts on Saturday.
- Mick Reed
Rise Stage
5:30 - 6:15
If the thrill of catching "Love Shack" isn't appealing, then American Football will definitely be your speed. After a 15-year hiatus, this Champaign, IL act reformed in middle age and have slowly cranked out affecting post-rock/emo tunes to join their classic material, creating a catalog that when paired with preceding acts Cap'n Jazz and Joan of Arc, forms a holy trilogy of local emo greatness.
- Kyle Land
Riot Stage
6:20 - 7:20
If you are not at the Riot stage at exactly 6:20 on Sunday evening, you may just have ice in your veins. How could anyone in their right mind miss a legend, NO- a mythos, like Patti Smith?! She may be over the hill, but she can still bring it with the best of them, and this is a set that needs to be witnessed.
- Kyle Land
Riot Stage
8:30 - 9:45
In 1994, a shaved-headed 14-year-old, gangly punk rocker witnessed Bikini Kill at the fabled Outhouse in a corn field outside of Lawrence, KS. Two years later, a little older, not much wiser, he piled into a packed car for a caravan of friends to Lincoln, NE for another chance to absorb the magic that was the wail of Kathleen Hanna, the crunch exuded by Kathi Wilcox, the bop in Tobi Vail, and the grind of Billy Karren. This punk, now an oldish man, never thought he'd get a third chance; it seemed impossible. But even though Karren won't be there, you bet your ass he'll still be screaming along and throwing his fist in the air to every. Single. Damn. Song.
- Kyle Land

Radicals Stage
12:25 - 12:55
When Ganser tear up the Radicals stage on Sunday morning, the churches in the neighborhood will have just gotten out, but this Chicago quartet will take you to the church of rock with their combination of post-punk grind and noise-rock decibels. Nadia Garofalo and Alicia Gaines have concocted a recipe of intensity that will make you bow down in appreciation.
- Kyle Land
Rebel Stage
1:30 - 2:00
An aggressive hard punk style that has Chicago written all over it, local boys Kali Masi are right in the middle of a great area trio with Ganser and Sincere Engineer. For the past six years, these four have been hard at it, and their dedication shows in their fiery live shows and devoted local fan base.
- Kyle Land
Rebel Stage
3:40 - 4:20
One of the most promising pure pop punk voices to rise out of the Chicago D.I.Y. scene in recent years, Deanna Belos deserves this prime afternoon slot. Her charming sing-along lyrics paired with the punk rock-edged tunes should be enough to draw a bit of the crowd away from Laura Jane Grace and Against Me!.
- Kyle Land
Radicals Stage
5:15 - 6:15
This is the last chance to see one of the most original rock bands to ever grace a stage. The B-52s are calling it quits after 43 years. Their addictive mix of '50s and '60s swing with psychedelic rockabilly style has never stopped entertaining, and there is sure to be a massive crowd on hand to see them off, Riot Fest style.
- Kyle Land
PACK OUT WHAT YOU PACKED IN
Rebel Stage
7:30 - 8:30
I thought The Ergs were gone for good. Imagine my surprise to learn that they'll be headlining (kinda of) at the Rebel Stage on Sunday. Ok, fine. They've been playing out since 2016. I'm still excited to climb over a bunch of sweaty dudes to yell the lyrics to "See Him Again" and "Books About Miles Davis" in poor Jeff Erg's face while Mikey sings at a safe distance behind his drum kit. Dork rock or die, mother f*cker! - Mick Reed
after shows
All Official Riot Fest Afters are SOLD OUT.
GET THE HELL HOME, RIOT FEST! SLEEP IT OFF! YOU DESERVE IT!